'Empire': "True Love Never" and Its Summer Jam Lineup
I have no idea where any of this is going.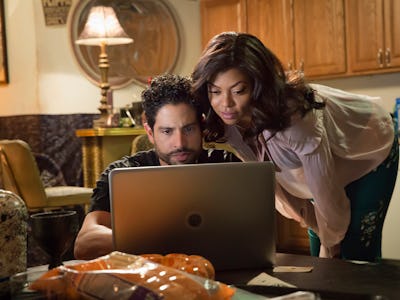 Fox's Empire is the worst, best, most-watchable show on television. Each week we're breaking down the most implausible thing that happened in the latest episode.
In last night's Empire, Lucious used a revolver as percussion for his new song, Laura broke out into a Spanish-language rendition of "I Will Survive" to a huge crowd in Midtown, Lucious and Mimi solicited a three-way to celebrate a business deal, Laz and Cookie spent like 48 hours boning, Andre didn't bone a deputy mayor his dad wanted him to bone, and Lucious knocked out a startup guy.
However, the most implausible thing that happened in last night's Empire happened early in the episode, when Laz pulled out his laptop to show Cookie his Summer Jam lineup:
Look at all these implausible artist names. I mean, Vanessa Conway?!
See you guys next week.