Tesla Shows Off Its Autopark Feature in New Video
The electric car company dropped its first commercial for Autopark today. 
by Sam Blum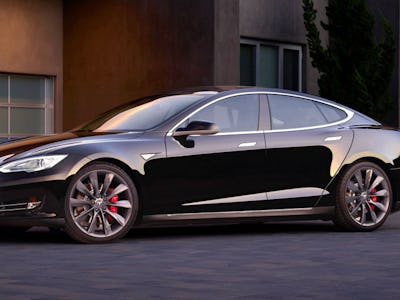 Tesla.com
In a brief but charming commercial that hit the internet today, Tesla offers a little insight behind its latest software update, Version 7.0 — which notably parallel parks your Tesla with the push of a button.
Welcome to the world of Autopark, where automation replaces the routine drag of wiggling your car between two opposing bumpers. According to this commercial, a not-too-distant horizon exists where dings, scratches, and chipped paint will be relegated to the back pages of automotive history.
See for yourself. Drivers in cities like Los Angeles, Houston, and Atlanta should be gnawing at the chance to scrub the term "parallel park" from their list of everyday headaches:
The commercial comes at a relatively awkward time slot, given the confluence of Tesla auto pilot banter already cropping up across the web.
What we have here isn't an announcement, but a bit of subtle bragging on behalf of the electric car company. The commercial is 15 seconds: only enough to satiate the tech news set and Tesla junkies for a blip, but still substantial enough to wield the relative ease of autopark like a flare shot into darkness.
Autopilot was formally unveiled last October and has already been accruing some groundbreaking status. It's prompted shrieks of delight and disbelief among automotive bloggers, and its autobrake technology has reportedly saved the lives of many people, including CEO of Dreamworks Animation Jeffrey Katzenberg.
Tesla CEO Elon Musk has urged caution when using autopilot features however, continuously insisting that autopilot is only in its beta stages.
Tesla announced its Q3 earnings last week, and its stock value has since increased, despite falling short of Wall St. projections.