Obama Is Announcing the Rejection of the Keystone XL Pipeline
The news come just after Canada's new government pledged support to the project.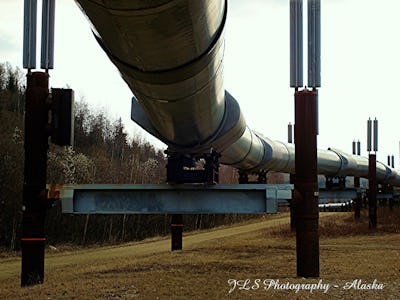 JLS Photography - Alaska
The Obama administration has rejected the Keystone XL oil pipeline, the Wall Street Journal is reporting.
President Obama has voiced his opposition to the project in the past, citing the urgency of acting to prevent future climate change.
An announcement is scheduled for 11:45 a.m. EST Friday.
The controversial project would have piped oil to Nebraska from the oil sands in Alberta, Canada.
The news of Obama's rejection comes just after Canada's newly minted Liberal government pledged continued support of TransCanada Corporation's proposal.
"Our position is that it is up to the Americans to see what they can do but we support this project and we hope that it will work well," Stephane Dion, the new foreign minister, said on Thursday.
The Liberal government has taken a harder line on climate change action than Stephen Harper's Conservative government it replaced, including the symbolic gesture of changing the name of the environment ministry to the Ministry of Environment and Climate Change.
Could it be that, anticipating Obama's move, the Canadian government wanted to show a measure of continued support for the oil industry while leaving the Americans to take the heat for the failed project?
Earlier this week TransCanada asked the U.S. government to delay a decision on the pipeline.
Obama's move to reject the proposal rather than shelve it is a strong signal that he plans to take a hard line at next month's climate change negotiations in Paris, and expects the world to follow.