'Call of Duty' Will Stay on Older Consoles Because 12 Million Still Use Them
Even as the Xbox One and PlayStation 4 reach middle age, hardcore 'Call of Duty' fans have resisted and stayed with last-generation systems.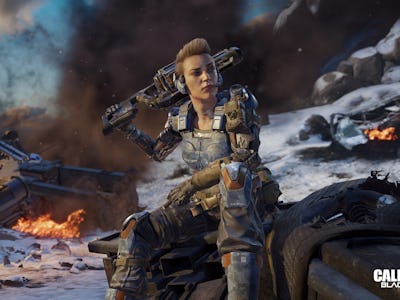 Activision
Call of Duty: Black Ops III is among the few games this season that will release on the previous-generation consoles PlayStation 3 and Xbox 360. And there's a good reason: According to Activision's most recent financial report in the wake of the King acquisition, a whopping 12 million people still game Call of Duty: Black Ops II on older-gen systems.
Call of Duty fan site Charlie Intel plucked out the statistic in the Activision report.
Momentum ahead of launch has been strong and engagement for Call of Duty: Black Ops II grew quarter-over-quarter again to nearly 12 million MAUs, an unprecedented level for a game that is three years old and only available on old-generation consoles.
The 12 million figure is surprising not only because people are still playing a three year-old game (have they not heard of Destiny?), but because in August a reported 11 million were playing. So more people have joined in on a last-gen gaming party in the last few months.
The newest entry in the Call of Duty franchise, Black Ops III, raised eyebrows for continuing to release on the older systems, stripped of a single-player campaign no less. Now it's clear why, because 360 and PS3 owners are still all about shooting each other.