Fallout '84 - A Tribute to 'Fallout 4' 
While waiting for 'Fallout 4', chiptune artists make tribute on Apple II.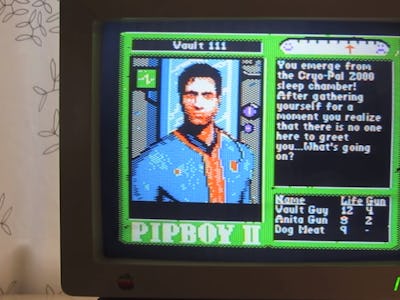 8 Bit Weapon
As fans of the Fallout franchise since 1997, members of the chiptune band 8 Bit Weapon worked to create a demo of what Fallout 4 might have looked like if it had released back in 1984 on the Apple II.
Created using the Outlaw Editor and a small team of Apple II coders — Fallout '84 is limited to six colors: black, white, green, purple, orange and blue, with the Apple II music and sound effects being added in the video.
All in all, it's a fantastic tribute to the Fallout franchise, featuring mentions like the Pip-Boy and Deathclaw — all before the release of Fallout 4 next week, on November 10.