'Fallout 4' Gets Its Own Beer and Soda 
Bethesda has revealed some refreshments to help you through the wasteland.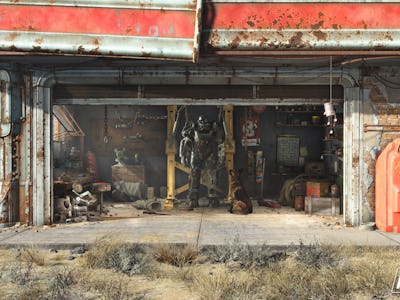 Fallout4.com
With the release of Fallout 4 on the horizon, plenty of fans are taking days (or the whole week in some cases) off work to dive into the wonderful wasteland of Boston. Game developer Bethesda has prepared for this eventuality (or inevitability) by producing two products for players who need to stock up before strapping in: Fallout Beer and Nuka-Cola Quantum.
Bethesda partnered with Carlsberg to create the new, Fallout 4-inspired beer. Containing only 4 percent alcohol, the beer is a light-colored Pilsner with a hoppy taste and floral aroma. The bottle is green and the label shows a nuclear explosion. Currently, Fallout Beer is only available in the UK via pre-order on Amazon, but — in what can only be described as a triumph of cross-promotion — Americans can avail themselves of Nuka-Cola Quantum. Announced via Twitter, Jones Soda Co. has partnered with Bethesda to produce a real-world version of the soda from Fallout 3 and Fallout New Vegas.
While details are slim on the drink itself, it will be exclusively available at Target on November 10, the day Fallout 4 releases to the public. The products seem like a lark, but they are also indicative of the growing branding power of popular video games. Target is well known for convincing famous designers (Phillip Lim, Prabal Gurung, Jason Wu) to create capsule collections. In a sense, that's what we're seeing with Bethesda. The people behind the game are being offered the opportunity to reach a new audience at a lower price point. Whether or not the Fallout brand is strong enough to sell lifestyle products is unclear, but it might be and that could lead to way more interesting offerings than soda.