Live-Action 'Fallout 4' Trailer Is a Beautiful Disaster
The new trailer for 'Fallout 4' kind of makes you want a 'Fallout' movie.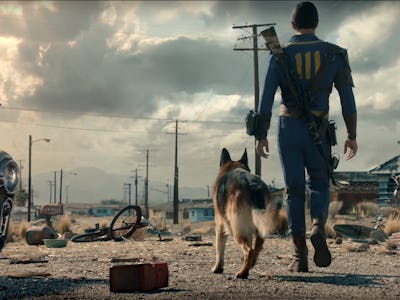 Live-action trailers for triple-A video games are basically the norm, and this new spot for Fallout 4 from Bethesda Softworks is just upholding that status quo.
Almost makes you wish it was a movie. Almost.
It's nice to see not a lot has changed with Fallout's presentation. Fallout 3 famously juxtaposed cheery music with a desolate wasteland, and Fallout 4 is doing just that with '50s doo-wop against mass explosions, shoot outs, and a dead civilization.
Fallout 4 releases Nov. 10 on PlayStation 4, Xbox One, and PC.