California Right-to-Die Law Makes It Fifth State to OK Assisted Suicide
It joins Oregon, Vermont, Washington, and Montana.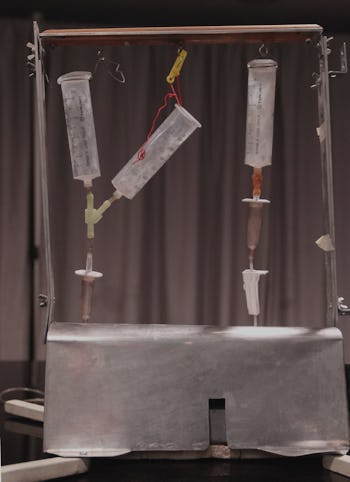 After strenuous debate, California has become the fifth right-to-die state in America, following Oregon, Vermont, Washington, and Montana.
On Monday, California Governor Jerry Brown signed Assembly Bill X2-15, "authorizing an adult who meets certain qualifications, and who has been determined by his or her attending physician to be suffering from a terminal disease, to make a request for a drug prescribed…for the purpose of ending his or her life."
The bill defines "terminal disease" as "an incurable and irreversible disease that has been medically confirmed and will, within reasonable medical judgment, result in death within six months." The bill also mandates that two physicians sign off on the terminal diagnosis.
In a letter authored by the governor and addressed to the state legislature, Brown writes: "I do not know what I would do if I were dying in prolonged and excruciating pain. I am certain, however, that it would be a comfort to be able to consider the options afforded by this bill. And I wouldn't deny that right to others."
Brown, who is Catholic, said he sought counsel from Catholic bishops as well as right-to-die advocates before making his decision.
Critics of right-to-die legislation maintain that the terminally-ill and disadvantaged would be coerced into committing suicide to avoid the financial burden of prolonging their lives.
"Adding this so-called 'choice' into our dysfunctional health care system will push people into cheaper lethal options," reads a statement from Californians Against Assisted Suicide, a group aligned against passage, after the bill was approved by the California legislature last month.
The right-to-die movement gained momentum in the late '80s and early '90s following a crusade by Michigan physician Jack Kevorkian, who helped terminally ill patients die using the "Mercitron," an IV drip that mixed thiopental, a lethal substance, into a patient's bloodstream.
Kevorkian, who for many years eluded legal ramifications for his actions, was convicted of second-degree murder in 1999. He was sent to prison but released in 2007 due to ill health. Kevorkian managed a run for local office in Royal Oak, Michigan before dying of Hepatitis C complications in June of 2011.
Right-to-die advocates say they will look to states like New Jersey, where a similar bill has been proposed, to focus on achieving more "yes" votes from lawmakers. At least nine other states are considering assisted suicide legislation this term, according to the nonprofit Death With Dignity.