North Korean Refugee Learns to Code in San Francisco
Coding gets humanitarian.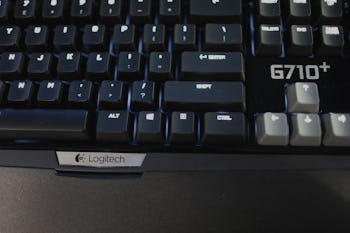 Getty
A North Korean refugee in California has been learning about life in a democracy and, fittingly for his new home in the Bay Area, how to code.
While at the San Francisco-based Coding Dojo, the refugee — who goes by Min Sung (not his real name, as his family is still in North Korea) — is learning CSS, HTML, and other coding stacks as the first student in a collaboration between Coding Dojo and Liberty in North Korea, or LiNK, a nonprofit that relocates North Koreans who've made it into China.
Min Sung is the first guinea pig before Python (or Ruby on Rails, MEAN, LAMP, or iOS, depending on his chosen curriculum). "It was important for both Coding Dojo and LiNK to make sure he has a good experience before sending other refuges through the program," Katie Bouwkamp, a representative for Coding Dojo, tells Inverse. "Min Sung has been progressing well, so we expect to have one open seat each cohort at our San Jose location for future refuges interested in learning how to program."
When Min Sung snuck out of North Korea in 2010, he didn't know what the internet was. By the time he finishes the bootcamp at the end of this year, he'll have a better handle on coding, by all accounts, than the average American.
"The idea is to teach both front-end and back-end," Bouwkamp says, "So they can become highly in-demand full stack developers who can choose from a wide variety of different career paths." Members of LiNK say they hope coders like Min Sung will join the nonprofit world and put their skills to use helping the next waves of North Korean defectors.
Through its scholarship program, Coding Dojo combines humanitarian efforts with coding training.
"We're working with an anti-human trafficking non-profit, Redlight Traffic and are in conversations with another prominent anti-trafficking organization in the Bay Area who may leverage our curriculum to train survivors of trafficking," Bouwkamp says.