Warner Bros. Forms New Production Company to Produce Chinese Blockbusters
The joint venture with China Media Capital looks to focus on local-language tentpoles for worldwide distribution.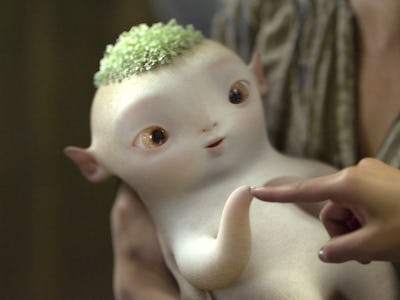 www.flickr.com/photos/eflon
Warner Bros. just announced that it's making a big push into the increasingly lucrative Asian film market. In a joint venture with state-backed investment fund China Media Capital, Warner Bros. has created Flagship Entertainment Group, a new company that will produce and invest in a series of Chinese-language tentpole films for distribution worldwide.
The move is a no-brainer for Warner Bros., who are investing in the future. The Chinese market has already made hits out of domestic duds like Paramount's Terminator Genisys, and have added to the popularity of Hollywood movies breaking the bank stateside like Mission: Impossible - Rogue Nation. Now they want that to happen from the inside out.
The Chinese box office has already raced past $4 billion this year, and projections say that it may overtake North American box office grosses within three years as the largest film market in the world. China's 1.3 billion person population loves movies, and they won't stop flocking to the theater anytime soon. The problem is that Chinese movies have been massive hits at home, like the anthropomorphic mutant radish movie Monster Hunt, but have had trouble breaking through abroad. Warner's creation of Flagship looks to take advantage of the swell in Chinese box office grosses and give a bump to developing Chinese hits using its own worldwide film network.
This isn't the first time a Hollywood studio has planted itself abroad, but it's probably the biggest. In 2012, Dreamworks Animation and a group of Chinese investment companies created Oriental Dreamworks to produce animated films. Their first movie, Kung Fu Panda 3 is set for release in 2016. Flagship, on the other hand, will look to focus on all types of film properties, and looks to have their first release set for as early as next year.