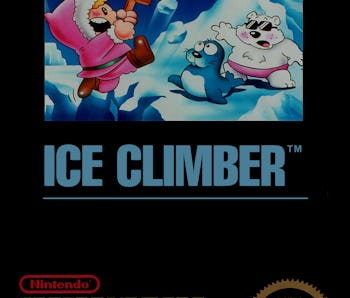 Entertainment
'Ice Climbers' (1985) | RETRO GAME REPLAY
No one cared until almost 20 years later.
GiantBomb, Nintendo
Today's quiet release of Everest, about a group of people daring to climb the world's tallest mountain for some ballsy reason, led me to play the Nintendo classic Ice Climbers on the NES. Over 30 years later, I have trouble figuring out what it's all about.
A platformer without many puzzles, the goal was to get to the top as fast as you can. That's it.
It's achingly simplistic. Maddeningly so. And that's probably the goal: programmed by Kazuaki Morita, he admitted that Ice Climbers was just a "warm-up" prior to Super Mario Bros., which would go on to fucking change the world.
Former X-Play host Adam Sessler once wrote on Kotaku how confused even he was playing Ice Climbers:
I don't know why I bought this game. I like platformers, but apparently everyone else is playing Castlevania. I keep thinking that game title doesn't make any sense. I didn't know about it. I picked Ice Climbers. Maybe because of its perfunctory title that lays bare the virtual goal. It's not even a new game. This does not help my political capital at El Cerrito High where I know next to no one. Quietly and with no formal decision, I switch my attention to girls and parties.
After its release, Ice Climbers went into quiet obscurity while Super Mario Bros., The Legend of Zelda, and other Nintendo games became household names. But the two kids, Popo and Nana, were introduced into the Smash Bros. roster in Super Smash Bros. Melee. They became unexpected fan-favorites due to their cheesy personality and ridiculously awesome combos.
Their wide-eyed, cutesy, round faces became the bane of amateur Smash players who were one-upped by better players using two kids in North Face parkas wielding mallets.
No one gives a shit about Ice Climbers, the game. But they do give a shit about the actual Ice Climbers.