The Top 5 Ways Brands Should Use Snapchat 
London and New York and London Fashion Week showed the opportunities brands have to connect with their fans.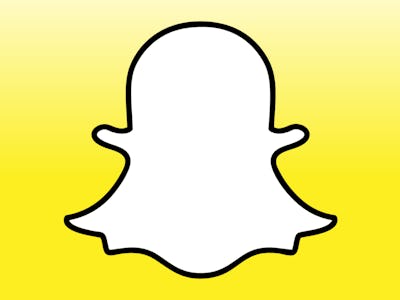 Feng Li, Getty Images 
The blink-and-miss it world of fashion found a kindred spirit during the just-ended New York Fashion Week: Snapchat.
The temporary picture and video sharing platform is an exciting space for brands. It offers an intimacy other platforms can't allow without giving up entire creative control like Periscope. Both Tommy Hilfiger and Michael Kors offered a sneak peek of their new lines though the Fashion Week Snapchat story that included other scenes of fashion week activities.
Burberry is also looking to go a step further by incorporating both the personal accounts and posting videos to the official "Stories" section of the app.
Inspired by Burberry's multi-sided approach, here are some of the ways that brands can best make use of the ephemeral platform.
Behind-the-Scenes Clips
Many brands and publications in the last few months have begun using Snapchat accounts as a way of offering a glimpse into the day-to-day actions of their jobs. These can be goofy and lighthearted in a way that professional behind-the-scenes video lacks due to its formality.
Interviews
Interviews on Snapchat can take a bit of an effort to time perfectly, but the brief red carpet-style interviews soar in the Snapchat format, as the person is forced to give pithy answers.
Artists/Celebrity Takeovers
Many brands open up their accounts to famous people they feel their fans might like in an effort to integrate brands, and also to try give a hint of authenticity to a social media accounts that are typically dry.
Discovery Integration
Earlier this year, Snapchat introduced Discovery, which allowed major publications and brands to essentially have their own specific channel on the site that offered, video, text, and animations that would be outside of the normal Snapchat bounds.
Live Stories
These are the specific channels that are devoted to a singular place event, where Snapchat collects various videos from these particular events and puts them into a single feed. They also can allow for a more subtle way of connecting with fans that stumble upon this content.
Follow @inversedotcom on Snapchat