Twitter CFO Claims With Little Reason It's Bigger Than Facebook
Anthony Noto touts that his social media company is larger than Facebook.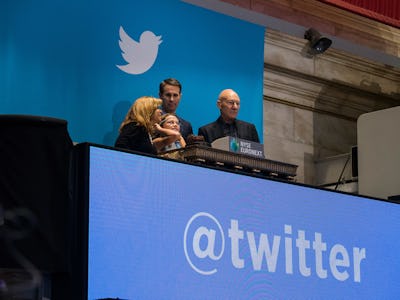 Andrew Burton, Getty Images 
Earlier this week, Twitter CFO Anthony Noto made a ridiculous claim: Even though Facebook might have 1.4 billion users, when you include "other numbers" for Twitter, it can rival the social media giant.
The "numbers" that Noto cited at Deutsche Bank's technology conference in San Francisco boldly include the millions of people who engage with Twitter's users and tweets without signing into the service. That reach included people that may see a tweet on television or a news story, reported QZ. For example, see Noto's tweet below:
Okay, now anyone that reads this news story is an official "Twitter User" by Noto's logic. (And are now better versed in New England professional football rivalries.)
The ups and mostly downs of 2015 certainly are weighing on Twitter, so any positive spin on a negative situation can be expected. This particular contorting of numbers really does highlight the problems that come with trying to pin down a number when it comes to social media platforms. While Twitter's influence extends beyond its more than 300 million users, if these people aren't directly interacting with the platform, how does one really estimate its reach?
Twitter's expected to release its third-quarter earnings report in about a month. Its stock dropped sharply in late April after it released its first quarter earnings report that showed it only made $436 million in revenue, far from the projection on $457 million.