Who Is Tatsumi Kimishima, Besides Nintendo's New President?
Meet the man succeeding Satoru Iwata.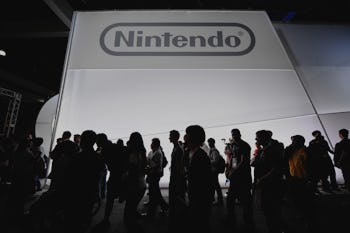 Getty Images
It's been just over two months since Satoru Iwata, the game programmer-turned-CEO of Nintendo, passed away. Time heals all wounds, and Nintendo is forging ahead with its newly-selected CEO at the helm, 65-year-old Tatsumi Kimishima.
"Who?" you ask. Did you ever play a Nintendo Wii? Kimishima is pretty responsible for that.
Tatsumi Kimishima is the former Nintendo of America CEO. Under his leadership, the company saw the United States launch of the colossally successful DS and Wii systems in 2004 and 2006 respectively, two products that resurrected the company from middling success in the early 2000s.
Beginning his career as the CFO of The Pokémon Company, Kimishima worked his way up until his promotion to Nintendo of America's President in 2002, until he was succeeded by current Nintendo of America President and COO Reggie Fils-Aimé.
It's a promising but emotionally rough start for the company's next chapter. Compared to the insanely affable and endearing Iwata, Kimishima is a no-nonsense former banker who lacks an outward personality and programming background, like his predecessor Iwata and speculated candidate Shigeru Miyamoto, the father of Super Mario Bros. and Donkey Kong. "In my heart, I am a gamer," Iwata once famously said during his tenure.
But as Nintendo inches closer to the insanely lucrative but unfamiliar smartphone market, someone like Kimishima is a safe and logical choice for a new CEO to navigate uncertain waters.
If Kimishima enjoys bananas like his predecessor, then maybe Nintendo is in good hands.