Yung Jake's Two-Phone 'Both' Snapchat Stunt Wins the Week
Just add yungjake1 and yungjake2 to experience this in stereo.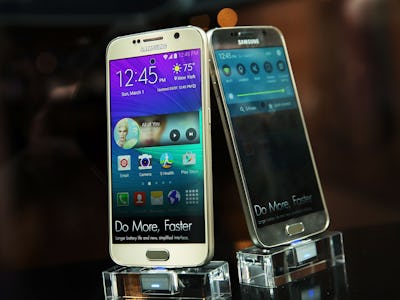 Spencer Platt, Getty Images
The artists and performer Yung Jake debuted his latest video "Both" on Snapchat. The ephemeral photo and video sharing app is where he decided to premier his latest video. Except that one step beyond just releasing the video on Snapchat is that it requires two phones to fully see the video.
To watch the video add "yungjake1" and "yungjake2" on Snapchat then click the videos at the same time to see a strange video full of Hpnotiq, the vowel-impoverished booze for which he is a brand ambassador. There is more to the video, but it's best seen in its natural state, so just go watch it now.
This isn't the first time that Yung Jake worked at the outter limits of digital technology. He achieved a lot of attention for his emoji portraits of famous rappers.
The video for "Both" will see an official release onto the normal internet next week, but also take a look at his video for "Look" last year that again continued to find spaces normal rap video never could fill.