The Best Outdoor Bluetooth Speakers
 Not every speaker is designed for outdoor use—but these top picks are!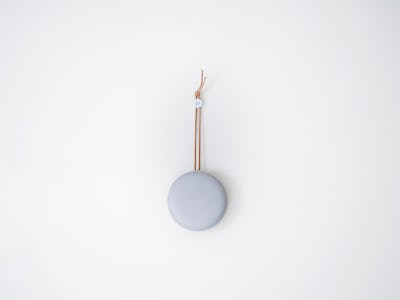 Unsplash / Marius Masalar
Bluetooth speakers aren't necessarily a new invention, but portable sound means that people want to be able to take their music to a variety of places, including the outdoors. Not all speakers are designed for use outside, which can be limiting, but we've rounded up some of the top Bluetooth speakers that were created to go anywhere you do. Check out these top outdoor Bluetooth speaker picks.
Maybe you want a speaker that can do more than just play back music. In that case, the third-generation Echo Dot should be on your list. The modestly priced speaker is natively compatible with Alexa and can be paired with multiple smart devices in your home such as your thermostat, lights, oven, and even smart locks. The Echo Dot is also designed to support numerous apps like Spotify, Apple Music, and Pandora. The small size makes it a travel-friendly option. Best of all, the third-generation Echo Dot features an improved speaker for quality sound playback. Note that while the Echo Dot can be used outdoors, it is not waterproof.
While there are countless Bluetooth speakers on the market, there are only a few brands that are known for sound quality and fidelity. Sonos is one of those brands that's a leader in audio playback. While they're best known for traditional speakers and soundbars, they're also a serious contender for portable Bluetooth speakers. The Play:1 is such a product offering that is also compatible with the Amazon Echo and Alexa. The brand has even created a proprietary app that allows you to control this speaker with your smartphone. Another great feature is the dual-speaker pairing so that you can link two or more Play:1 speakers to create a stereo experience or simply create simultaneous playback throughout your home. In addition to the Alexa integration, Amazon Firestick owners can also control their system via Alexa and the Sonos Play:1. Note that this speaker can be used outside, but is not rated as a waterproof device.
If your budget won't allow you to buy a pricier outdoor Bluetooth speaker, that doesn't mean that you have to miss out on this type of product. The OontZ Angle 3 is a third-party Bluetooth speaker that's designed to work with Alexa and specifically for outdoor use. You'll get high-quality sound with rich bass, and the ability to have an unobstructed long-distance range of 100 feet between connected devices and the speaker. The angular speaker comes in seven colors to suit your style. But this speaker is also compatible with Echo speakers. Best of all, the Angle 3 speaker is rated iPx5 waterproof and can also be manually connected via auxiliary jacks to your television. You'll also appreciate up to 14 hours of playback between full charges.
For some of us, we can't go more than a few minutes without having our tunes playing. If you're the type who wants to listen to rich audio playback whether you're in the garden or at the beach, Soundcore's Flare+ Portable 360 Degree Bluetooth speaker is a smart buy. This iPx7 waterproof speaker offers 360-degrees of clear sound, 25 watts of power, and rich bass. Best of all, the speaker base features an optional LED light that can be set to various themes and offers optional control through Soundcore's proprietary app. You can also control the volume and light settings through the buttons on the top of the speaker. And you also have the option to link multiple Soundcore Flare+ speakers to create stereo sound or just amplify the sound in a room. You'll also enjoy the long battery life as a single charge can keep your speaker running for up to 20 hours.
Whether you're working out in a gym, or are riding a bike through the city or countryside, you might still want to listen to music. But what if you could combine hydration with music? That question has been solved with the Aquio Double-wall Steel Insulated Hydration Bottle with Rechargeable Bluetooth Wireless Speaker. The popular insulated water bottle has been paired with a wireless speaker base which can be removed and used separately. Easily attach the speaker by unscrewing the base of the water bottle, attaching the speaker, and then reattaching the base. This speaker is iP67 waterproof and safe for use at the beach. A single charge offers up to six hours of playback time. Meanwhile, the water bottle can keep beverages cold for 24 hours or hot for up to 14 hours. With four color options available, you're sure to find the style that fits your personality.