Amazon Echo Loop takes a bold step into the tough world of smart rings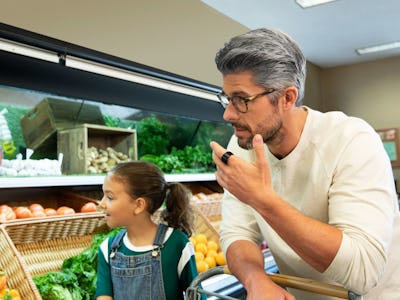 Amazon
"Alexa, could you point me in the right direction?"
Amazon on Wednesday unveiled the Echo Loop, a smart ring that offers access to the Alexa voice assistant by using two microphones, a tiny speaker, a piezo haptic vibrator, and a button. Press the button once to ask Alexa something, hold it for one second to ask your smartphone's voice assistant something instead, or press the button twice to call your favorite contact. Yes, the Echo Loop can handle short phone calls where the wearer moves their finger between holding it to their ear and to their mouth to complete the conversation.
It's a bold idea for a new wearable device, particularly as smart rings have never quite taken off despite large amounts of excitement. Kickstarter is filled with hopeful breakouts aiming to do what Pebble did for smartwatches: candidates include the Xenxo S-Ring, Aina Ring and ORII. These rings cover all manner of functionality, including music controls, card payments, and even file storage.
It could be an area on the verge of becoming massive. The smart ring market is valued at around $9 million in 2019, but projected to reach $33 million by 2024. Even Apple has patented its own smart ring concept, a company that brought the smartwatch to dizzying new heights of popularity when it launched the Apple Watch.
The Echo Loop is uncharted waters for Amazon. It's a move that could help popularize smart rings, similar to how the Kindle and Echo popularized the e-book reader and smart speaker respectively. Alternatively, it could join like likes of the Fire Phone on the list of products the company would much rather forget.
Amazon Echo Loop: how it works
The Echo Loop is a simple ring with no screen and a black titanium finish. It offers a button, two microphones, a tiny balanced armature speaker and a piezo haptic vibrator. The device is powered by a Realtek RTL8763BO, a 32-bit ARM Cortex-M4F processor with 4MB of flash memory. When the wearer receives a notification, a call, or when the button is pressed, the haptic vibrator will give a short pulse.
The device connects to the wearer's smartphone using a Bluetooth 5.0 chip, with Alexa voice controls supported on Android 8.0 and iOS 12 and later. That means all the connections run through the user's existing data plan, and it's administered through the Alexa smartphone app. This also enables the use of the smartphone's voice assistant, like Siri or Google Assistant. Holding the button for one second will invoke the smartphone assistant instead.
Battery life depends on usage. Amazon is promising "a day of intermittent usage." It charges in a little dock, measuring 0.92 inches high by 2.17 inches wide and weighing 1.17 ounces, that brings it to full capacity in 90 minutes. The dock connects to a USB port via micro-USB, and the box comes with a one-meter cable.
It will come in four sizes: small, medium, large and extra-large. All the rings are 0.1 inches thick and vary between a width of 0.45 and 0.62 inches. Weight varies between 0.32 and 0.42 ounces. Amazon will send a fit kit before purchase to find the ideal size.
The Echo Loop is expected to cost $129.99 initially, available through invitation. After that, the ring is expected to cost $179.99.
Although it's a risky strategy for Amazon, it may not be as risky as some of its previous ventures. The Echo Loop is a "Day 1 Edition" product, which denotes products shipped in limited volumes to get an understanding of consumer demand. The other product to launch in this range is the Echo Frames, a set of regular glasses with Amazon microphones.
It remains to be seen whether Amazon's venture is a success, but if anyone was asking how they could further build Alexa into their lives, the Echo Ring is likely the answer.