The Best Robot Vacuum Under $200
Household help is more affordable than you think.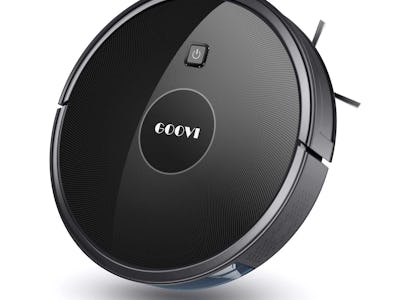 amazon
Robot vacuums have come a long way since their introduction to the masses in 2002. At that point, there was one manufacturer that seemed to corner the market. Since then, the floodgates have opened and consumers now have their pick of the litter. In addition to a glut of choices, this game-changing gift from the housekeeping gods (that used to be cost-prohibitive) is now quite affordable. After a decade on the market, the prices of robot vacuums have dropped significantly, which means you can get one for less than $200.
What's even better than a vacuum that does the work for you? A robot that starts working with a remote or the quick press of a button. The iLifeV3s offers you just that. While it's less than $200, the iLife definitely holds its own against more pricey models. The iLife can detect stairs, avoid obstacles, and its low profile allows for superior cleaning, even in those hard-to-reach places.
The Tesvor robot vacuum offers multiple options for control and start-up. You can choose the remote control, the app, or just ask Alexa. The Tesvor is wi-fi enabled and is a great example of smart tech. With the dual anti-collision system, strong suction, and a smart mapping system, Tesvor delivers quality cleaning technology.
Ecovacs Deebot's max power mode and three-stage cleaning system deliver a superior clean in your home and you don't have to lift a finger. Operating the unit is easy as well, with quite a few options. Choose from Alexa, Google assistant, a smartphone app or a simple remote control. Quiet mode and 110 minutes of runtime make the Deebot even more attractive.
Coredy delivers all the best things robot vacuums have to offer. Strong suction, sensors to prevent drops and collisions, automatic recharging and a super low profile all come together to make this unit an easy contender. Moreover, there's no doubt four cleaning modes, an extra-large dust bin and 120 minutes run time deliver a superior clean.
The Goovi robotic vacuum is self-charging, comes with a 360-degree protection feature, and moves from hard floors to carpet with ease. The electric eye tracking identifies obstacles in its way and moves to avoid them, prolonging the life of the unit. And finally, powerful suction and a high battery capacity ensure the cleanest clean in your home.