5 Best Headphones Under $50 In 2019
Get great sound at a low cost with these headphones.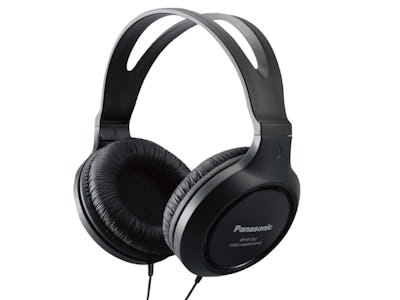 Amazon
In the year 2019, is there a soul on earth who doesn't depend on headphones? Whether we're drowning out the commuters on the train, signaling to street harassers "NOT TODAY SATAN," or simply looking for a moment of solitude, headphones are a necessity. We are truly spoiled for choice when it comes to options to choose from for a decent pair of headphones. Unfortunately sometimes they can cost you the prices of a smartphone depending on the brand you pick up. You don't however have to sacrifice a month's rent to get a great pair of headphones.
Reviewed by thousands of Amazon users like yourself, all of the headphones on this list won't cost more than $50, and they each come highly recommended and are guaranteed to help you drown out the world around you—without draining your pockets.
Looking for a stylish pair of headphones? This pair comes recommended by over 4,800 reviewers. The headphones are very compatible with devices ranging from phones to tablets, and have a collapsible feature making them easy to tote around. While they aren't quite "noise cancelling," they do have a "noise isolation" feature, thanks to their design that covers the ears in full.
These headphones promise to be comfortable and useful. With a long cord for easy movement, a full-size earpad, and an easily adjustable headband, these no-frills headphones deliver quality sound for anyone looking to fulfill their basic audio needs. Over 5,800 people gave these dirt-cheap headphones a a collective 4-star review, stating that they definitely get the job done with little to no complaints.
If you're not into the whole cover-your-entire-ear thing when it comes to headphones, but still want strong sound, literally over 10,000 people think this pair is the way to go. They are wireless bluetooth speakers that are waterproof and sweatproof—perfect for anyone who likes to tune out the world while they are working out. They also have a mic so you can quickly answer calls on the go as well!
Wireless, comfortable, and with bluetooth capabilities, the Mpow is a lovely combination of portable and comfortable. This rechargeable headset can last up to 18 hours, making it a great choice for long trips. It also compacts great for travel, and even has a built in microphone for hands free calls.
While we are barely at the price threshold for these, we'd be totally remiss if we didn't include them. Coming with a charging case these wireless earbuds deliver a high quality sound and the added bonus of traveling easily. Pair them with each other and your mobile device just once and they'll be good to go. These wireless earbuds can last for over 3. 5 hours of a playtime from a single charge and can last an additional 9 extra hours in the compact charging case.