The 5 Best Sheet Sets of 2019
Sleep like you're in a 5-star hotel every night with these incredible sheet sets.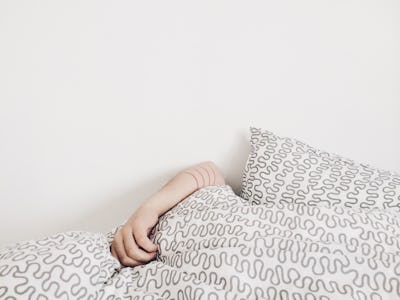 Unsplash / elizabeth lies
Your bed is your home base. You might think of your entire bedroom as such, but your bed is where you begin and end every single day. Because of this inalienable fact, your bed should be among your top priorities for establishing the utmost degree of comfort. This doesn't mean you have to spend big, it just means that the Target dorm essentials bedding isn't all that's out there and you don't have to settle for sheets that pill, scratch, shrink and lack breathability. Instead, it's best to shop around, check customer reviews, ask your friends what they sleep on and then you can make an informed decision.
But, for some, that's too much work and that's when you find yourself googling "best sheet sets" and if I've done my job well, you found yourself here. I've scoured the internet for great bed sheets that give you the most bang for your buck, most comfortable imaginable and a return on your investment that brings you peace of mind night after night.
Below you'll find the best sheet sets of 2019.
Why We Picked It: Not only do these best selling sheets come in every bed size imaginable, but there are also over 40 color ways to choose from. Before you know it, these 100% polyester sheets will be the only thing in your linen closet. You'll have a set for yourself, an alternate set, a set for camping and a set for the guest room. Designed to be fade, stain, shrink and wrinkle resistant, Mellanni guarantees their brushed microfiber sheets for life.
Why We Picked It: If you've ever tried to make your bed with just any old sheet set, you may have found yourself disappointed when your sheets slipped off the corners of your bed or were too tight to tuck underneath your mattress. Rest assured, this isn't a you-problem. This 4-piece sheet set is specially designed to have extra deep side pockets for a snug fit on mattresses up to 16 inches thick. They're ideal for those that use a mattress topper and come in all the usual bed sizes as well as 17 colors to perfectly match your existing decor.
Why We Picked It: When polyester and regular cotton aren't your preference, you might find yourself seeking something a little more luxurious. These 500 thread count Egyptian cotton sheets are sourced ethically from sustainable factories in India and are designed to make you feel like you're in a hotel even when you're not. They're soft, faintly striped for added sophistication, woven for a sateen finish and come with a 100% satisfaction guarantee.
Why We Picked It: If you love staying at hotels for the crisp, starchiness of freshly laundered bedding, this is the set for you. Made from 100% GOTS Organic Certified long staple cotton, these percale woven sheets will feel cool and crisp on your skin even after years of washing. Available in off-white, soft pink and gray, these neutral sheets scream about the luxury of a comfortable nights' sleep—every night.
Why We Picked It: It's healthy to be skeptical of what your favorite internet personalities are currently posting about, but allow me to make a case for the well deserved love of Brooklinen sheets. Made of 100% long staple cotton that is both soft to the touch and beneficial for our dying planet, these sheets are soft like butter, breathe as well as your favorite cotton shirt, come with OEKO-TEX certification and a lifetime warranty so you can rest comfortably knowing that if these investment sheets ever rip, pill or fray, you'll be refunded no questions asked—Brooklinen is that confident they'll last forever.