4 Best Fall Jackets for Men
Get ready for fall with these stylish jackets.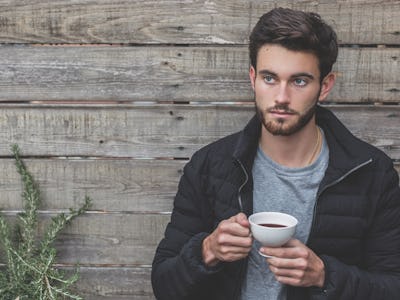 Pexels
The end of summer is nigh. We're nearly to the middle of September (already) and that means fall is right around the corner. The change in the air is palpable, and that means it's almost time to start wearing jacket out when you leave your house at this juncture. But what are the best lightweight jackets out there you can choose from that'll keep you stylish without making you too hot? We've rounded up four great suggestions that should work for you, even if you're on a strict budget.
This bomber jacket is lightweight and attractive, making it a great pick for heading out in the fall when the weather's brisk, but not freezing – or for a night on the town when there's a chill in the air. It's got a satin-finished body with contrast ribbing at interest points all over the jacket as well as deep pockets. It can be paired with just about any outfit for a striking look that should keep you warm (but not too hot) as the summer sun turns into winter chill—eventually.
When a hoodie isn't stylish enough, you can reach for this four-pocket hooded jacket from Levi's, which comes in a range of colors. It's a cotton jacket with the zip-out jersey hood of a regular pullover, but it's classed up with epaulettes on the shoulder, slanted side pockets, and a snap flap in addition to a zipper. It's your favorite jacket, ready for fall, and carrying the reliable Levi's brand name.
A good denim jacket is sometimes hard to come by. That's why this Calvin Klein jacket is a great choice given its versatility and flexibility. Made from lightweight denim, it comes in just about any color and features the classic silhouette you'd expect from the quintessential blue jean jacket. The buttons rock the Calvin Klein logo, and you'l be able to wear it with just about anything while still feeling stylish.
This attractive casual jacket zips all the way to the collar, and comes in several neutral colors. It features a stand-up collar with knitted rib cuffs at the wrists and at the waist, and the front of the collar snaps close with a button. It has an intriguing military look that should help set you apart from everyone else this chilly fall season. If you need a reliable work jacket or something to wear while hanging out with the guys in, this is definitely an excellent and affordable option.