Best Wireless Routers 2019
Fast internet speed for every type of techie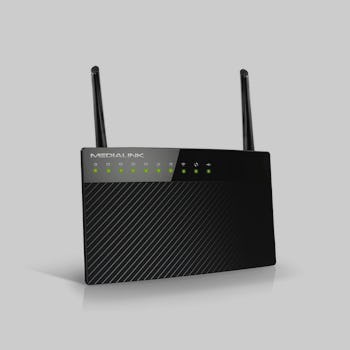 Amazon
Just recently, as I moved into my new apartment, I figured out I had to purchase my own internet. For the first time in my life, I was responsible for getting my own WiFi up and running. Naturally, it took me about two weeks to actually do it. So yes, I survived Summer 2019 without WiFi for a little under a month. Scary stuff.
The only truly bad part was how it took me forever to get my decidedly basic router up and running. I went for an easy and affordable option, but looking back, I wish I had splurged on a router with quicker connection times or a more advanced firewall.
These days, the market is flooded with tons of option for you next big tech gadget, but shopping for a router is different. To find the best router for you, you need to understand your browsing and streaming habits. Download a ton of content? Opt for a router with more bandwidth. Have tons of sensitive data on your device? Get a router armed with tons of security goodies, like a firewall or a VPN pre-installed.
Had I taken my own advice and considered the above, here are Inverse's top picks for wireless routers:
This isn't your average VPN router: the Linksys VPN Router is the real deal. With a maximum of 50 IPsec tunnels and five OpenVPN tunnels for iOS and Android users, Linksys is one of the most flexible and versatile VPNs on the market. You also get a 900 Mbps firewall and 110 Mbps IPsec throughputs to meet a wide range of business network requirements.
One of our more budget-friendly options is The Medialink AC1200 Wireless Router. It comes with Gigabit ports to give you 1,000Mbps for lag-free 4K video streaming & gaming. Including 2 high powered antennas work, larger spaces are covered easily by routing the wireless signal directly to your device. Plus it has a strong firewall to keep strangers from bumming your Guest Network and potentially stealing your information. Plus with features such as brightness control and time settings, Medialink gives you a much more personalized routing experience.
What I have learned about technology is that the scarier and more complex-looking it seems, the better it works. NETGEAR is known for producing some great products, but its Nighthawk router works with AX6000 speed to cover big areas with a dual-band up to 1.2+4.8 GBPS (gigabytes per second). It's multiple ethernet ports allow you to plug in computers, game consoles, streaming players, and other nearby wired devices with 5 available ports. Plus it can handle hard work, designed with a quad-core processor, 4 antennas, Amazon Alexa voice control, Smart Connect, and more to maintain control over your router activity at all times.
So I had no idea Google manufactured routers, but also, why wouldn't they? Meet the Google WiFi system. Its simple minimalist aesthetic mirrors its easy usage. This router gives you perfect WiFi coverage that works quickly to eliminate annoying buffering times and dead zones. Its Network Assist technology speeds up your connection by finding the clearest channel and fastest band for your devices. Armed with 1200 Mpbs and covering 1500 feet per router, a one year warranty and the security of 24/7 Google support make this too good to pass up.