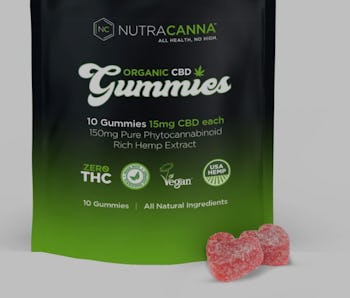 Mind and Body
Healthy CBD Supplements That Won't Get You High (but We Like Them Anyway)
Whether you want to relax--or feel more energized
nutracannalabs
There are endless uses for CBD, from relaxation, to helping fall asleep sleep, to easing anxiety, to relaxing your muscles, to improving concentration. CBD comes from hemp, but it does not contain any THC, and is not psychoactive, so it won't make you high. Because of this, it's considered a very versatile supplement that doesn't come with harsh side effects of other medications. If you've wondered about the benefits of CBD, or are seeking alternatives to common issues like lack of sleep or improved concentration, CBD is a good option to consider.
NutraCanna makes a variety of CBD supplements in various forms, some that help you sleep and others that help you feel energized. The company makes CBD products that come as in tablets, gummies, creams and oils. Depending on what you're looking for, there's plenty to choose from. Here are some of our favorite supplements. 
Why We Picked It Perhaps the easiest and best tasting way to add CBD supplements into your daily routine, these gummies are equal parts healthy and yummy. Each gummy contains 15mg of CBD and a package comes with 10 of them. They are currently on sale from $24.
Why We Picked It This supplement is a blend of CBD and melatonin, designed to help you fall asleep. NutraCanna cultivates the hemp they use in the US with USDA approved farming standards.
Why We Picked It CBD doesn't only an aid relaxation, it can also help you focus throughout the day. This fast-dissolving CBD daytime tablet is meant to help you feel active and energized during the day.