Hulu Offers Ad-Free Subscription to Challenge Streaming Service Competition
The new upgrade will cost double the basic monthly fee.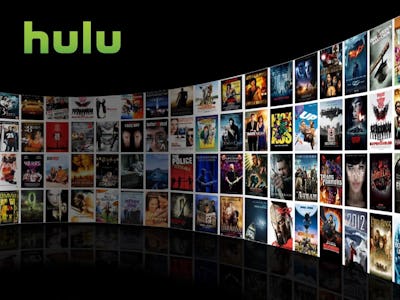 Hulu.com
Cord-cutters everywhere rejoice! Streaming service Hulu just announced they're offering a commercial-free subscription plan that will roll out in the fall. The move is the service's latest effort in aligning itself with other already ad-free streaming platforms like Netflix, Amazon Prime, and HBO Now. The only problem is, it'll cost you extra.
While Hulu's basic $7.99 per month subscription service already includes a string of advertisements that interrupt its full range of TV shows and movies, the new ad-free model will tack on $4 and put subscribers back a cool $11.99 per month in total. The rock bottom option, featuring limited TV and movie content, will remain free.
It's a move that subscribers have been clamoring for ever since they announced the $7.99 Hulu Plus option (they've since dropped the "Plus" in a rebranding effort) in 2010. Most asked themselves why they had to sit through continual ads if they were paying as much per month as streaming competition like Netflix, which has always been ad-free. But ask and ye shall receive.
According to Hulu's press release:
"At Hulu, we pride ourselves on listening to our customers and giving them the best possible experience," said Mike Hopkins, CEO, Hulu. "Many of our customers have asked us for a commercial free option, and so today we are excited to introduce just that. Providing more choice for consumers is fundamental to the Hulu experience, in addition to an array of choices in content and devices, our customers can now choose to watch with or without commercials."
Hulu's new upgrade puts it in the mix with its direct competition, and it isn't even the most expensive option. HBO Now is currently $15 per month, with Hulu's ad-free subscription right behind it. Cheaper still is Amazon Prime at roughly $8.33 per month (divided by the $100 yearlong fee), while Netflix remains the biggest bang for your streaming buck at $8 per month.
Though paying an extra $48 per year seems like a step in the wrong direction for Hulu, it makes sense considering all the power moves they've been making recently. They just swiped a package deal away from Netflix by partnering with Epix, which will bring blockbuster hits like The Hunger Games , World War Z, and Transformers: Age of Extinction their way. They've also set up promising original programming like the Stephen King adaptation 11/22/63 from JJ Abrams' Bad Robot, a new series featuring Breaking Bad's Aaron Paul, and the resurrected fourth season of the former Fox series The Mindy Project.
Whether this will let Hulu actually compete with top dogs like Netflix remains to be seen, but they're certainly trying to cover their bases with every option available.