Three Divers Are Live-Streaming Their Dives
Three sea floor research teams are live-streaming their expeditions right now.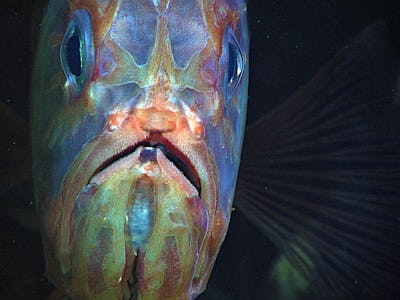 http://oceanexplorer.noaa.gov/
It's a good week for armchair ocean explorers. Three separate research crews are using remotely operated vehicles to swim the watery depths this week, and they've invited you along for the ride.
Through the end of September, NOAA's Okeanos Explorer is live-streaming their deep dives off the coast of Hawaii. Already they've seen some pretty amazing things.
Meanwhile, Ocean Network Canada is streaming from E/V Nautilis and R/V Thompson. The month-long expedition aims to do upkeep on deep sea observatory station in the Salish Sea and Pacific Ocean off Canada's West Coast.
The project also involves dropping pig carcasses to the bottom of the ocean, just to see what happens.
And today, the Inner Space Center's R/V Endeavor's feed went live. Through this week, the research vessel will be exploring WWII shipwrecks off the coast of Rhode Island, including German Submarine U-853.
All of the expeditions offer chances to ask questions and interact with researchers. The sheer volume of videos, photos, and social media feeds coming from these different projects can be a little overwhelming. Which is not the worst problem to have, if you're into that sort of thing.