Get the Best Streaming Experience With These Apple TV Alternatives
Get your stream on with the Apple TV alternatives.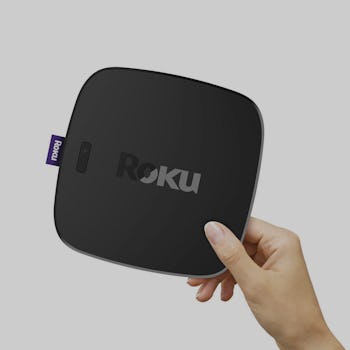 Amazon
Apple is very good at keeping you in its ecosystem. However, something that even that monolith can't get a full grasp on is your TV. The Apple TV 4K is a fantastic media streaming box that does anything a devoted Apple user would want it to (for the most part), but there's a ton of competition out there that might look appealing to some.
If you're looking to jump ship or just browsing some of the competition, take a look at some of the best Apple TV alternatives out there.
It's almost laughable to suggest a Fire Stick as a comparable alternative to the Apple TV. That said, this little stick offers up Dolby Vision HDR, HDR 10, and HDR10+—the latter is a format the Apple TV lacks.
The Fire TV Stick 4K also supports Dolby Atmos, so compatible movies will receive a more dynamic audio experience when supported. Of course, you'll also get tight integration with many Amazon services like Prime Video, but expected apps like Netflix, Hulu, YouTube, and HBO can all be found here.
If it wasn't for the additional HDR formats found on the Fire TV Stick 4K, the Fire TV Cube would take it's place. If you couldn't care less about HDR, then the Fire TV Cube is probably right up your alley.
The Roku TV OS has been around forever, and it sort of looks like it, too. The software is crying out for a severe design overhaul. All that said, it's the Roku is still just as relevant as the others on the list, as it has one of the widest ranges of content you can get in a streaming box.
In addition to the standard apps like YouTube, Netflix, HBO Now, and so forth, Roku offers a "Channel Store" that gets you even more content to watch. Some of it is absolute crap, but you'll find some gems hidden throughout.
If you're going to opt for any Roku box, do yourself a favor and get the Ultra. It's usually found for under $100, and supports 4K HDR playback.
While there are a handful of media streaming device that ship with the Android TV operating system, not many are good. In fact, the only one that's really worth considering is NVIDIA's Shield TV.
Android TV is actually very good at what it does. It offers a slick interface that makes it easy to find content and the Shield itself offers up Google Assistant built in so you can search for things to watch or even control your smart home appliances with it. The Google Play Store is also present, so you can add games and other apps if you so choose.
Outside of it being an Android TV box, NVIDIA has added a gaming element to the Shield that allows it to stand out in ways others in the market can't. Geforce Now is preinstalled on the box, which is a cloud-based video game streaming service. This allows you to play games from the cloud, without the need of downloading them. You can even play supported Steam games you've purchase.