5 Hemp Oil Products You Need to Try
Change things up by adding these hemp oil products to your daily routine.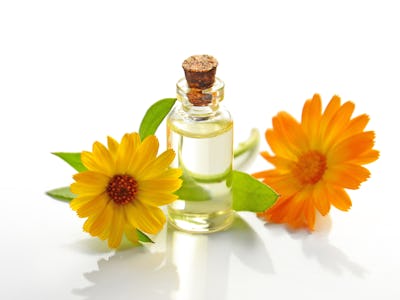 Pexels
Products made with hemp oil and CBD are all the rage right now, and for good reason – they work! While Amazon does not currently allow for the sales of items with CBD oil, the site still very much allows products made with hemp oil like lotion, soap, shampoo, and a variety of other skin care and beauty products. Here's a selection of some of the best-reviewed products on the site that you can currently choose from, all with excellent testimonials from happy Amazon customers.
1. Hemp Shampoo - Organic Formula Shampoo
Looking for a new shampoo to get your hair nice and clean? Go for this hemp shampoo, which is made with 50% hemp oil to help make your hair soft, shiny, and healthy again. It's allergy-free, revitalizing, strengthening, and chock-full of essential oils that will get the job done. Throw out the store brand and grab some of the good stuff. Your hair will thank you.
2. The Body Shop Heavy-Duty Hemp Body Moisture Protector
This nourishing body butter is lightweight without feeling greasy, filled to the brim with cocoa and shea butters, and melts into the skin easily to help soften and smooth the skin, all the while keeping it nice and soft. It has a light, pleasant scent and can clear up just about any skin issue you may have in the blink of an eye to boot. Whether you need a new hand cream or just something to seal in moisture after a shower, this body butter is a great choice.
3. O Naturals Ultra Moisturizing Hemp Oil Day Face & Neck Cream
Kick off your anti-aging routine with this hemp oil-infused day cream that you can slather on your neck and face for great results. It has plenty of Omega-3 to Omega-6 fatty acids to help restore moisture to dry skin as well as hyaluronic acid to boost collagen and plump skin. You'll look positively radiant when you apply this on a regular basis, plus you'll be protecting your skin. And it's never too early to start an anti-aging regimen.
Grab this organic hemp seed oil to perform a ton of miraculous deeds for your skin: heal eczema, improve your complexion, moisturize dry skin patches, and even use it as a massage oil. How you use it is up to you, but you'll want to slather it on generously to see its benefits. Luckily, it's affordable and easy to use, since it comes at a great price. You can even add it to your shampoo if you'd rather not use it on its own. The possibilities are endless!
5. The Fay Farm Organic Healing Hemp Salve
Looking for a natural solution to eczema, itchy skin, or dry skin? Don't resort to prescriptions when you may not need them. Grab The Fay Farm's hemp salve, which you can use for dermatitis, wounds, and even burns. It's great for cracked heels, cuticles, and other rashes on your body – chapped lips, too! It's an all-purpose wonder for just about any skin issue that ails you.