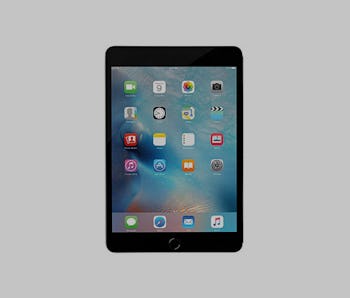 Innovation
This Refurbished iPad Mini Is the Perfect Way to Get Apple Gear Without Breaking the Bank
Get premium Apple teach for a fraction of the cost.
StackCommerce
The Details:
Why You Want It:
Apple's iPads are leaders in the tablet game because of their power, reliability and ease-of-use. And now you can get one for half-off the usual price. This 64GB iPad Mini might be super-slim and portable, but it packs a punch. It's got a high-quality Retina display that delivers beautiful visuals, a powerful 1.5 GHz dual core A8 processor that handles all your games and apps, and a long-lasting battery so you can create movies, make music, video chat, surf the web, and enjoy content for as long as you want.
The Deal:
A 64GB Apple iPad Mini 4 sells for $799 — but you can grab this Certified Refurbished model for only $399. That's a full 50% off the regular price. This model features an "A" refurbished rating that indicates the device is in near-mint condition and shows next to no signs of previous use.
Prices are subject to change
Like this deal? Check out Vault — you'll get four premium tools, including NordVPN and Dashlane, to supercharge your online security. Try it free for 14 days now!