The Uber of Boat Rentals Is Here. Check It Out.
We want a three-hour cruise! There's an app for that.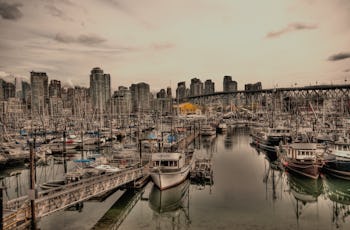 Unsplash / Scott Webb
As you drive onto the bridge, the trafic snakes out in front of you in what looks like an hour's long commute from Hell, you gaze at the water below. There are people on boats. How to people get to be on boats when you have to sit in this?
Do they own the boats? Are they all rich? Is riding across this body of water on a boat a thing normal people like me can aspire to?
Yeah, it's not that hard, actually. You can call a boat the same way you call an Uber. Except not with the Uber app. Use Boatsetter.
Maybe you don't want to use it for your commute. But you could certainly use it to unwind when you get home. Or you could book a three-hour tour on your next vacation.
But you know what it would be great for?
Date night! Book a boat through Boatsetter. Get together with your mates or your SA. And get out on the water!
You don't have to know a thing about sailing or operating a boat. You can request that the boat come with a captain!
But if you are a boaty type and, just now, can't find a way to own a boat, this will work for you, too.
Just tell it how many are in your party. When you want to go. And if you want a captain or not. You will get a list of options. There's everything from John Boats to Yachts. There are boats in big cities and small tourist destinations.