6 Things the Budding Gardener in Your Life Needs
Get into growing plants with these cool gardening tools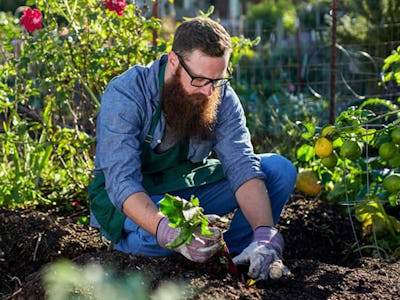 StackCommerce
Summer's the perfect time to get into gardening. Waking up early with the sun and watching your plants, veggies, and flowers grow with the season is a joy as old as civilization. And it's easier than ever to get into. Here are` six awesome products that aspiring green-thumbs and experienced gardeners alike are sure to enjoy.
The Combined Urban & Zen Gardening Mastery Bundle
Start your gardening adventure the proper way with this Urban & Zen Gardening 16-hour course collection. Learn how to conceptualize, set up, and finally take care of your very own garden. You need to understand gardening essentials before rushing out into the yard and potentially making costly and time-wasting mistakes, and these courses will ensure your first step into gardening is the right one.
The courses in this collection usually sell for a combined price of $198, but right now you can get The Combined Urban & Zen Gardening Mastery Bundle for only $19.99 —that's 89% off the regular price.
Bionic Force PRO 50' Garden Hose & Spraying Nozzle
If you're going to be spending a lot of time in the garden you can't just use any regular old hose that's liable to cracks and tears. Check out the Bionic Force PRO 50' Garden Hose & Spraying Nozzle. It's a super-tough hose that features an anti-tangle design and tough metal coating so it can be dragged through sharp rocks, frozen, and even set on fire and still work perfectly. It's available for 33% off the retail price for $29.99 in the Inverse Shop.
Interested in gardening but don't want to start by digging up your yard? This cool modular cube garden kit is great for beginners. You can grow herbs, plants, and vegetables anywhere without being an experienced gardener. These modular cube gardens are specially crafted for maximum airflow, moisture control, and temperature control to optimize healthy growing. Get your own cube garden kit for $44 and save 12% off the normal price.
Here's an awesome way to spruce up your aquarium — add a garden to it. This kit combines your garden and aquarium into a vibrant ecosystem that will become the centerpiece of any room. Your fish can provide nutrients for your plants, the plants clean the water, and you get a cool design piece that'll class up your living room or office. Right now you can get an AquaSprouts Garden for 11% off, for $159.95.
Pure Garden 7-Piece Indoor Garden Tool Set
If you know somebody who's obsessed with their adorable indoor plants, you ought to treat them to this equally adorable indoor garden toolset. This roomy yet compact bag contains six essential tools for plant care, and it's light enough to carry all over the house and even outside. Now's a great time to nab one because you can get it for less than half the usual price — it's available for $16.99, that's 55% off.
Rolling Garden Scooter Stool with Tool Tray
Gardening is fun but it can be tough on your body, and your most likely injury probably isn't blisters on your hands but the strain on your back. That's why this rolling garden scooter is a must-have for any green-thumb. Instead of bending, stooping and crawling around during garden chores you can use this small rolling stool to comfortably attend to your garden without the painful back strain. Plus it features a tool tray that's great for stowing gloves, tools, and seeds.
Best of all, it's super affordable. The Rolling Garden Scooter Stool with Tool Tray is on sale for a massive 73% off the regular price, so you can grab one for only $35. Green-thumbs up.