Wondering How to Stop Robocalls, Telemarketers, and Spam Texts? Get Uncall.
Let Uncall reclaim your phone number.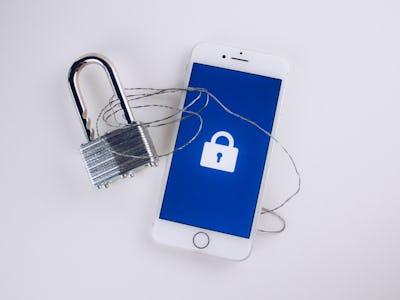 Flickr / Book Catalog
If scammers, telemarketers, and junk texts are a frequent and annoying part of your life, it's a near certainty that your phone number has fallen into some unsavory corners of the Internet. And if you're wondering how to stop these robocalls and other forms of phone-related harassment, it might seem like an impossible task. But actually, you can stop robocalls, spam texts, and more for a one-time fee of just 15 bucks by using Uncall.
The first step to greater privacy is to submit your phone number to Uncall's free "rough analysis,", which will automatically show you how many robocall and spammer lists your number has turned up on. Once you sign up, Uncall's real work begins, and the process of removing your number from those lists, or even better, having it listed as a "bad conversion" (which means that for whatever reason the number in question isn't worth calling at all) gets started in turn. This process covers both the relatively legitimate "white hat" telemarketing lists as well as the less legitimate "dark web" phone number lists, both of which Uncall has proven methods for dealing with.
Practically every phone number on Earth is compatible with Uncall's services, no matter what country it originates from. And depending on how many numbers and their associated devices you want to secure, you can pay as little as ten bucks per device. Just to make this crystal clear: That's $10-$15 per device, one time only. Not a monthly or annual fee, just a one-time payment to remove your number(s) from these lists that are causing you so many headaches and keep them off, for life.
Here's a little more detail on Uncall's two pricing plans. The standard plan is for anything fewer than five numbers, which will cost you $15 each. But if you want to secure five devices or more, you can get a discounted bulk rate of $10 per device, with monthly check-ups included in that one-time rate. Between Uncall's lifetime customer service guarantees, and its "dark web" contacts that allow it to simply and quickly remove your number from even the scuzziest corners of the Internet, it's one of the best ways to spend the price of a lunch.
You can do so by heading over to Uncall's official site right now, where you can get started without spending a dime. Just submit your phone number to Uncall's automatic rough analysis and get a free breakdown of where your number can be found and what your overall risk level for different types of junk calls is. Then, it's up to Uncall to solve the problem for you - for a one-time-only fee. So if you've been wondering how to stop robocalls and telemarketers, stop wondering and give Uncall a try.