Buying Your Own Web Domain Has Never Been Easier
Being master of your own domain is what you want. Here's how to get it.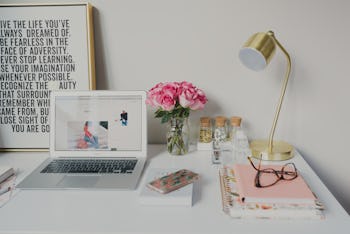 Unsplash / Arnel Hasanovic
"I should build a Web site!" You have said this, how many times? Whether for a hobby, a joke, a great business idea, to celebrate a birth or anniversary or even create a memorial, buying a domain is the way to go. If you buy your own domain, you don't have to give someone else — Facebook, Twitter, Tumblr, or anyone else — power over what you post or who sees it.
You will be master of your own domain!
You can have the email address you want with your own domain. You can control how everything looks. You can get metrics on who visits it. You can print something professional and impressive on your business cards. Or you can just have a word that is easy to explain to the people you want to tell about your site.
This has never been easier to do. So if you are hesitating because you think all the good names are taken? That's not true anymore. All the good .com names be taken. (The .com part is called the "Top Level Domain.) But there are so many more top level domains out there now, that you can have just about anything you want.
Go to Namecheap and type in the name you want. Don't even add the .com part. If that extension is available for the domain name you wantp, Namecheap will tell you. Namecheap will make lots of other great suggestions, too.
You get to pick the domain that suits your idea and your budget.
Just add it to your cart. If that's all you want, you are done. Or you can add an email address, Web hosting, or other services right here. Buying your domain and the services together is the easiest way to do this. If you go shop around for the services elsewhere, you will find yourself stuck in a nerdy project where you have to learn how to move CNAMES and that sort of thing. It's not worth it.
That's it! Now you are on your way to opening up your own place on the internet.