Ultra-Breathable Shoes for Summer
They are so comfortable, you can wear them without socks.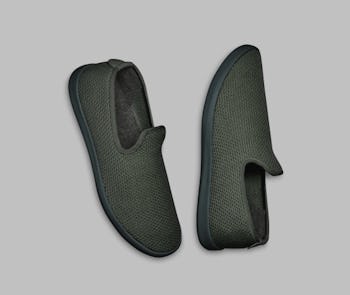 All Birds
If you're looking for a shoe that's so comfortable they could practically be slippers, Allbirds is a company to consider. Allbirds isn't just creating really comfortable footwear. They are also creating an entirely new category of shoes. The founders of the company, Tim Brown and Joey Zwillinger, figured out how to make shoes from an incredibly comfortable and sustainable material that wasn't being used for footwear: merino wool.
From there, they've created many variations of incredibly comfortable footwear. The Men's Tree Loungers are a convenient and lightweight slip-on shoe. They're made from mesh knit textile, which is breathable, making it perfect for summer. The insole is padded with Allbirds' essential material, merino wool, which not only gives the shoe a comfortable padding, but is also moisture wicking and odor reducing. Merino wool is also environmentally sustainable, another reason it's a compelling material for footwear.
Have you ever noticed how some shoes are oddly heavy when you pick them up? Walking around with essentially weights on the bottom of your feet can't be comfortable in the long run. Allbirds shoes are designed to be as lightweight as possible. Their sole is intentionally airy, made from a low-density foam, which is also comfortable under your feet. It's designed with an s-curve to fit the shape of your foot and give you optimal comfort.
The Tree Loungers are a great option if you're looking for closed shoes you can wear during the summer. They are so soft you can even wear them without socks and machine wash them. The Tree Loungers cost $95 and come in two different colors: marine blue with a white sole, and charcoal with a white sole. They are also offering three limited edition colors: green with a dark green sole, blue with a white sole, or maroon with a white sole.