Want a Wireless Bluetooth Speaker? Here's the Two Best According to Ratings
Take your favorite music with you on the go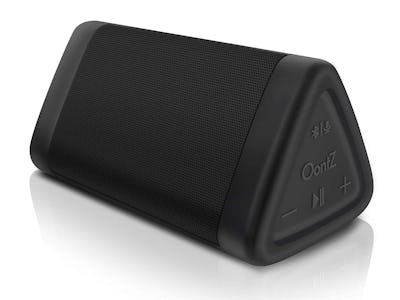 Amazon
A wireless bluetooth speaker is a great way to save space without compromising on sound quality. Whether you're looking to replace really old speakers which at this point are only taking up space in your living room, or you're wanting a speaker you can easily take with you from one place to another, a wireless bluetooth speaker can do all of this. Here are two best on Amazon according to ratings.
The Oontz Angle 3 will give you the best sound quality for a very reasonable price. It's hard to find a decent speaker for under $30, and this one will exceed your expectations in terms of the sound. It's also lightweight, easy to carry around, and is water resistant, which is important if you're planning on spending time outdoors. The battery lasts up to 14 hours, and the bluetooth range is up to 100 feet, which is rare for speakers. This speaker has a 4.4 rating and more than 36,000 reviews and it comes in black, blue, white, bright red and bright orange.
If you're willing to spend a little more money, this is one of the best quality speakers you can get while still being affordable. It's light weight, and will last up to eight hours. You can easily place this speaker on your desk or kitchen counter to listen to music or a podcast while you are working. But it's also light weight enough that you could bring it with you to an event or party, if you needed to. The bluetooth pairing on this speaker is seamless, and it will automatically connect to your preferred device (like your phone) and disconnect when you are trying to pair a different device to your phone (for example, your wireless headphones).