4 VPNs That Will Give You Total Privacy for Cheap
You never know who's hanging out in that coffee shop, stealing your data while you work remotely and sip that latte. Get one of these VPNs and keep your data secure.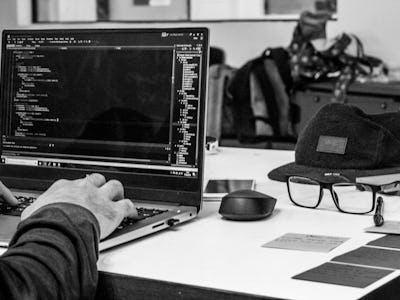 Unsplash / David Rangel
These days, the fear of a hacker being able to snatch sensitive data without ever stepping foot into your home is very real. Often, they don't need to do anything more than piggyback on your wireless connection. And the more connected devices that are in your home, the more access points you've created for unscrupulous people to virtually break in and steal your information. So what should you do? You could go off the grid and live like it's the 1950s. But if you're not willing to make that ultimate sacrifice, you can be smart and get a VPN. And if you're looking for effective yet affordable options, we have four that we think are going to be perfect for you.
KeepSolid VPN Unlimited: Lifetime Subscription
While one of the main highlights of VPNs these days is their ability to protect sensitive information—especially on public WiFi networks—that's not all they do. One other big issue is being able to get around geo-restrictions that can limit web access or streaming platforms in other territories. A VPN can hide your exact location, allowing you to do just that. The KeepSolid VPN Unlimited offers a lifetime of access and protection with a low one-time payment. It gives you access to over 70 VPN servers around the world while also providing 24/7 customer service. You'll also have an enhanced browsing experience with built-in features like Trusted Networks, Ping Tests and Favorite Servers. KeepSolid VPN works on standard operating systems for both desktop and mobile and can be used on up to five devices simultaneously.
RA4W VPN: Lifetime Subscription
RA4W also offers a lifetime subscription under a low one-time fee. With their VPN service, you can access servers on five continents from over 20 different countries. You also have the choice of using the RA4W custom client or OpenVPN. This VPN works with most standard operating systems and won't slow down your browsing speeds. RA4W is compatible with mobile and desktop operating systems and also allows for unlimited bandwidth. However, it can only be used on one device at a time.
The ZenVPN offers similar protection and browsing as the other VPNs we've outlined. However, with them, you can access over 150 servers located in 34 different countries around the world. The service is easy to download and doesn't require any configuration to make it work. While it also works on most standard operating systems and can be used on desktop or mobile devices, it can only be used on one device at a time. ZenVPN is also a one-time payment for lifetime access.
Disconnect VPN: Lifetime Premium Subscription
Did you know that tracking software can slow down your computer and drain your battery? With the Disconnect VPN, you'll be able to block trackers, and that means you can browse up to 44% faster, and use as much as 39% less bandwidth. This service offers similar protections as the other VPNs listed and can be used on up to three devices at once. You can use this on most standard operating systems and for desktop and mobile devices. And like all the other VPNs we've listed, Disconnect VPN provides a lifetime subscription for a one-time low fee.