Chill Out Your Roots With This CBD-Infused Shampoo & Conditioner- Now 50% Off
Make Your Showers More Relaxing With CBD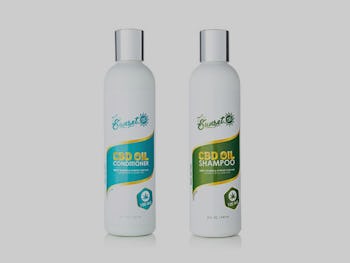 StackCommerce
The Details:
Innovative CBD-infused shampoo & conditioner
Rich in vitamins, amino acids & omega fatty acids
Now 50% off the normal price!
Why You Want It:
The power of CBD to relieve stress and promote wellness can be utilized in all sorts of cool ways, but CBD-Infused Shampoo & Conditioner is definitely the most innovative. Take a relaxing and invigorating shower or bath and enjoy CBD simultaneously using these products that contain certified 100% Organic Hemp Pharmaceutical-Grade Cannabidiol. Not only are they infused with CBD, but they also contain vitamins and amino acids to hydrate and cleanse hair without damaging chemicals.
The Deal:
These two-piece CBD-Infused Shampoo & Conditioner set normally costs $59.99 but right now you can save a full 50% and enjoy the benefits of CBD for just $29.99.