Save 95% Off 2TB of Cloud Storage
Get Rid Of The External Hard Drive And Access Your Files From Anywhere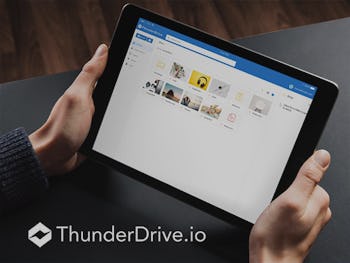 StackCommerce
The Details:
Get a huge 2TB of storage space
Access your files from any device
Get 95% off the cost of a lifetime subscription
Why You Want It:
The days of carrying around an external hard drive or USB stick are over. Now you can access your files no matter where you go with cloud storage. ThunderDrive is accessible through any browser whether it's on desktop or mobile device — and there's no device limit. Your data is securely protected with 256-bit AES encryption, and you can get it fast with upload & download speeds 6x quicker than the other cloud storage services. Plus you can easily share your files by creating private links with password-protection. With a whopping 2TB of storage space and instant access using any device, you'll never leave a file behind.
The Deal:
A lifetime subscription to ThunderDrive Cloud Storage is priced at $1,200 but you can save 95% and get 2TB of storage for only $59. That's about as much as a portable hard drive you have to physically carry around!