4 Apps to Learn a New Language This Summer
Learn Languages Faster And Easier At Home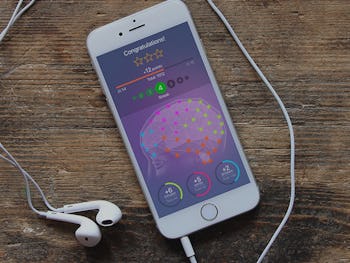 StackCommerce
Whenever you take a summer language class, the dream is that by Fall you'll be impressing all your friends by speaking a second language like a native. The truth is, you're confronted with an overwhelmed instructor who's trying to teach twenty or more people at once and a class that moves either too slow or too fast. Without one-on-one instruction, you're forced to use boring textbooks to learn, but you're never sure if you're pronouncing the words right. Not to mention the huge cost of the class, books, and commuting.
So this summer, learn a new language right at home using these four apps. Your friends will be even more impressed than if you spent your time and money attending summer school.
Mondly is a huge change from your typical language learning regimen of cramming as much vocabulary into your head as possible. Instead, this app uses state-of-the-art speech recognition to listen to your words and phrases and gives you useful feedback. So instead of tripping over simple pronunciations and never being sure if you're speaking correctly, you'll learn the language quicker and easier.
Mondly also has a roster of professional voice actors and conversation-focused curriculum, so you can learn to speak like a local. You can choose up to 5 of 33 languages to learn. A lifetime subscription to Mondly should cost $1199.75, but you can get it for 94% off at only $69.99.
Rosetta Stone: Lifetime Subscriptions
If you're interested in learning a second language, there's no better choice than Spanish. Over 400 million people are native speakers and it's an official language in over 20 countries. That means when you learn Spanish you can speak to more people and travel more places than with almost any other language. Plus, it's seen as the easiest second language for English speakers to learn.
Rosetta Stone is a celebrated language learning company with a long history, and their interactive language-acquisition software is powerful and extensive. Learn the basics and then move on to advanced conversational topics. A lifetime subscription to learn Spanish is $199. You can also take a deep dive into French, German, Italian, Mandarin, and Japanese with Rosetta Stone.
Pay What You Want Lonely Planet & Transparent Language Bundle
If you're aiming to be a world traveler you've got to grab this super-packed 39-piece Lonely Planet bundle. It's got a $2,526 value but right now you can pay what you want and get it for up to 99% off.
This pay what you want bundle features language courses in French, Italian, Spanish, Japanese, German, Russian and more, as well as essential travel guides for locations across the world including Japan, Spain, Italy, Thailand, Vietnam, and Germany so you'll never be lost and never run out of people to talk to. It won't feel like such a lonely planet!
uTalk Language Learning: 1-Yr Subscription
uTalk has a bigger language library and a better method of learning than other language apps. uTalk can teach you 140 languages using practical vocabulary for real-world situations and motivates you with achievements as you progress. uTalk verifies your learning with speaking games, so learning a language feels less like a chore and more like the fun hobby it should be.
You can access your uTalk account from any device so you can take your language skills with you across the globe. A year subscription for uTalk Language Learning costs $139.99, but now you can instantly save $100 and get uTalk for only $39.99.