This Diffuser Will Make Your Stress Melt Away in the Shower
Treat Yourself To A Better Bathing Experience With Essential Oils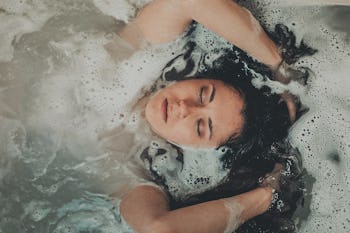 StackCommerce
The Details:
Enjoy essential oils while you bathe or shower
Accepts bottles from major brands with 5ml, 10ml, and 15ml sizes
Turn your bathroom in your own aromatherapy spa
Why You Want It:
Aromatherapy, also known as Essential Oil therapy, is a holistic healing treatment that uses naturally extracted aromatic essences from plants to relieve stress and promote well-being. It's a relaxing, soothing experience. But aromatherapy treatment can also cost a lot of money. Turn your bathroom into a home spa with the Oasis Shower Diffuser and enjoy the benefits of aromatherapy without the hefty price-tag of going to a professional. You can diffuse essential oils from the major brands or even use two simultaneously.
The Deal:
The Oasis Shower Diffuser usually costs $79.95, but now you can turn your bathroom into a home spa for $42.95. That's a 46% discount!