Cool It Down This Summer With These Portable A/Cs and Fans
They'll save you from the unbearable heat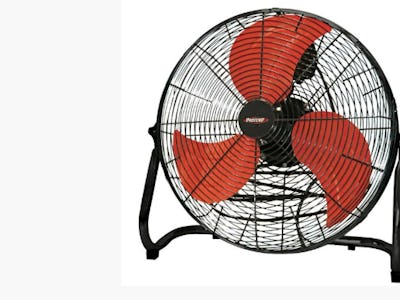 Life and Home
If you live in an apartment without a fan or A/C you probably figured out by now that some sort of ventilation or way to bring down the temperature is not really optional, but necessary. Luckily you don't need a built in A/C to feel comfortable. You can always just buy a portable one. There are many different options both for fans and A/Cs, so depending on your living situation, the space you need it for, and your budget, you'll be sure to find something that works for you. Here are some of our favorites.
Why We Picked It This is a great portable fan to use at home or at the office. It's high powered and you'll be able to adjust it and tilt the fan to make sure it's keeping you cool.
Why We Picked It If your windows allow it, this is a great fan to install in your window. It'll save space while generally keeping your space cool. And it's also only $35.
Why We Picked It Sometimes a fan is not enough, and what you really need is an air conditioner. This portable air conditioner is ideal for spaces up to 450 square feet, and it's an ideal option when you're planning on moving and don't want to invest in installing an A/C you won't be able to take with you.
Why We Picked It This one is both an air conditioner and a fan. It's ideal for the outdoors, whether you're camping, boating, or on a family trip.
Why We Picked It This one is probably the most affordable portable air conditioner you can find for the quality. It comes with three different settings: cool, fan and dry. Because it's portable, you can move it from one room to another and won't have to waste money on installing more than one A/C.