Prime Day Deal on Samsung Note
Upgrade your phone. Save a small fortune in the process.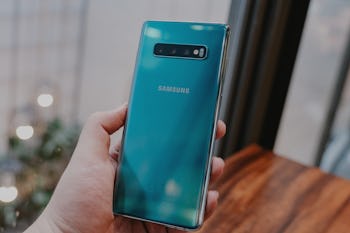 Unsplash / Tinh Khuong
There is a reason that people pay upwards of $1000 for a Galaxy Note phone. They are awesome. They are so much phone that you can often work without bringing a computer.
Pull out the stylus, and the phone opens a note-taking app for you, ready to capture your thoughts. The cameras are both amazing. The specs are top end. If you are serious about your smart phone, don't like to upgrade every year, yet hate that high-end price tag, you need to consider this Prime Day Deal.
Often, the best time to buy a phone is exactly when the new version of that phone launches.
And the Galaxy Note s10 is out!
This deal, though, is on the Samsung Galaxy Note9. This is a great phone. Stable. Brilliant. Powerful. Big enough to watch a movie on. Small enough to fit in your pocket.
It's unlocked. So it will work with the cell phone plan you already have. Just pop open the SIM drawer, drop your SIM in there, let your carrier know you switched phones, and go on with your day.
Except this is a major upgrade to your day!
Check out the beautiful edge-to-edge screen and gorgeous slim profile. Pull out the stylus and use it instead of your ham fingers to tap the keyboard or draw.
Best part? It was already on sale for $799. Today it's only $649.