Now's Your Chance to Finally Get a Robot Vacuum for a Fraction of the Price
Amazon Prime Day features these 3 great robot vacuums at a great deal.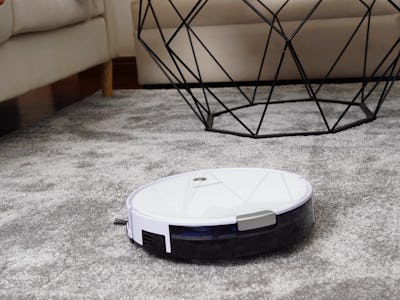 Unsplash / Kowon vn
Robot vacuums have been on the market for some time now and chief among them has always been iRobot's Roomba. It's been so successful that almost all robot vacuums have been referred to as a Roomba by someone who has heard of it, and now the opportunity for you to own one has presented itself as a real option.
For Amazon Prime Day, iRobot has been featured at more than 30% off some of their best selling robot vacuums. Now you can set a timer to have your home vacuumed in the middle of the night, while you're on vacation or at any other time that is convenient to schedule a full house clean up completed by a robot or you can use the companion smartphone app to "call" your Roomba on demand to clean up a quick and unexpected mess.
Below are the 3 best deals on iRobot's Roomba vacuum offerings on sale on Amazon from Prime Day 2019.
iRobot Roomba 980
Why You Need It: With this turbo-charged robot vacuum complete with companion app, you can connect and schedule your cleaning schedule from anywhere you have WiFi connection and even use Amazon Alexa or Google Home Assistant to voice control your robot vacuum from anywhere in your house. Power-Lifting Suction deliver 10 times the suction power of competing robot vacuums and works great on a variety of surfaces. Runs for up to 120 minutes and then automatically takes itself back to its dock to recharge.
iRobot Roomba 891
Why You Need It: Ordinarily more than $150 the Amazon Prime Day deal price, this amazing robot vacuum has all the same great features of WiFi connectivity and smart home compatibility as well as Dual multi-surface rubber brushes and patented Dirt Detect sensors that will instantly adjust to give you the best clean possible. Runs for up to 90 minutes before automatically returning to the dock to recharge.
iRobot Roomba 690
Why You Need It: Of the 3 available Roomba deals today, this is my favorite off of color way alone. The black and silver design is gorgeous without being too much and at a relatively affordable pricepoint, you get so much bang for your buck. You can use the companion iRobot HOME app, Amazon Alexa or Google Assistant to schedule and voice command your robot vacuum and the host of intelligent sensors will give your floor the clean it deserves without you needing to exert yourself.