These Are the Most Versatile Headphones You'll Ever Try
Perfect For Sleep And Under Hats Because They Lay Flat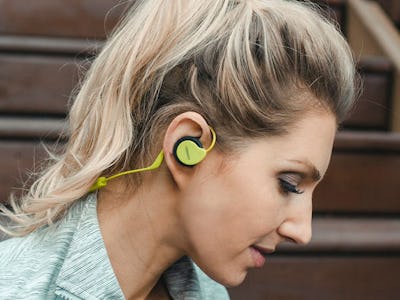 StackCommerce
The Details:
Ultra-portable and light-weight headphones
Perfect for sleep because they lay flat
Massive 13-hour battery life
Why You Want It:
Meet the most versatile wireless headphones out there. Versafit Wireless is fit for runners, bikers, and commuters with its long-lasting 13-hour battery life and light-weight design. But it's also perfect for sleep or wearing beneath a hat because they lay flat. Unlike earbuds which can be a pain, these headphones are comfortable in any situation and won't cause strain whether you're on a hike or just relaxing at home.
The Deal:
Versafit Wireless Sport Headphones sell for $149.99 but now you can grab a pair for 33% off the regular price for just $99.99. That deal's got a nice sound to it.