Need a New Pillow? Try These Best Selling Brands
Sleep comfortably with one of these awesome pillows.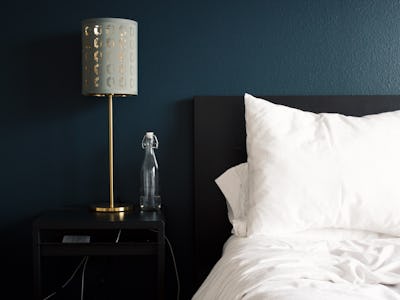 Unsplash / Rhema Kallianpur
I've written it a hundred times before and it's no less true today than the very first time I wrote it. You spend a third of your life in bed and that's a conservative estimate that doesn't include sick days, romantic mornings, sleeping in or impromptu naps. Your bed is your lifeline. It's where you reset, recharge and recuperate from all the things that day has put you through. If your bed isn't equipped with top-tier sleep accessories, your sleep is going to suffer and thus your nightly recharge won't be complete.
Imagine putting your phone on the charger nightly and every morning you wake up to find it has only charged up to 65 percent. You'd find yourself having to put your phone back on the charger a number of times a day and your general battery life would suffer from a life attached to the cord. That's exactly what poor sleep does to a person. With the right sleep accessories, you might find yourself relying on caffeine, over the counter pain relievers and naps as a regular pick-me-up less, but you might find yourself wanting to nap more because your bed is so amazing.
Below you'll find the best pillows from 3 great brands that want to see you sleep better.
Why We Picked It: My partner has owned his feather pillow for over 20 years and I swear if it hadn't been verified by other trustworthy sources, I would swear that pillow was very recently purchased. Feather and Down pillows are the creme-de-la-creme of pillows. They never go flat and in this particular pillow by Helix Sleep, the inner chamber is filled with a delicate blend of their proprietary fill to provide a plush feel that still maintains stable neck and head support.
Why We Picked It: Sometimes you just need a little extra support. This wedge pillow is made from gel memory foam to provide restful relaxation that reduces neck and back pain and aids in the reduction of snoring and acid reflux. Are you someone who often watches tv, reads or hangs out in bed? This pillow will help you get comfortable faster without having to take all the pillows in the house to keep yourself propped up.
Why We Picked It: If you're a hot sleeper, chances are you've spent many a night waking up frantically searching for the one cold portion of the pillow that remains. With this fast response memory foam pillow infused with copper-graphite and ventilation aids, the cool side of the pillow never disappears. Choose from high and low loft options so that you can have the support you seek.
Why We Picked It: With free shipping and free returns within 30 days of purchase, this 2 pack of Ultimate Pillows will give you the "cool side of the pillow" feeling all night long and without interruption. Quilted for increased airflow and built with luxury support and comfort in mind, you can't go wrong with these pillows. Keep them both for yourself or share with your bed partner.