6 CBD Edibles You Can Use to Chill Without Inhaling Smoke
Get The CBD Chill With These Delicious Edibles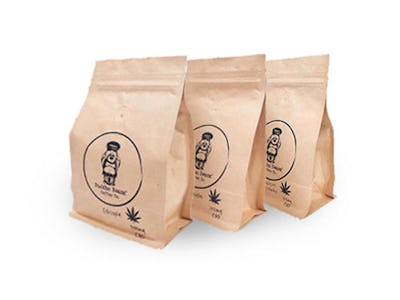 StackCommerce
It's now easier than ever to tap into the soothing benefits of CBD oil. CBD has been used to treat anxiety, sleep disorders, stress, depression, inflammation and more. But even if you're feeling fine CBD promotes a sense of calm and overall wellness, making it a great addition to the everyday grind. These CBD products are an awesome way to not only get your CBD but also enjoy taking it.
Buddha Beans CBD-Infused Whole Coffee Beans
Coffee is the best way to start the day, and some people drink it all the way until bedtime. But in addition to the alertness and concentration that caffeine supplies, there's also the negative effect of increased anxiety and tension. So check out these CBD-infused coffee beans for a smoother, better coffee experience. This bag of Buddha Beans contains organic Mexico single-origin coffee beans roasted for low acidity, with notes of dark chocolate, hazelnut, and citrus. You can get a good supply of CBD-infused coffee for only $26.
Cookies on a stick are a great idea. The only better idea is if they were infused with CBD. These cookie pops are made with soft vanilla-flavored cream and chocolate cookie dough, all coated in sweet dip icing and white sprinkles. And the best ingredient of all? 30mg of 100% organic CBD oil in each pop. Get your CBD fix and your tasty treat fix all in one for only $13.99.
Sunday Scaries Vegan AF CBD Gummies
Animal lovers will love these gummies. Not only do they contain full-spectrum CBD, but they're 100% vegan-friendly. Plus they contain Vitamin B12 and Vitamin D3 to help boost your immune system. The gummies themselves are sweety and tasty, so it never feels like you're taking vitamins. They're available for 18% off for $35.99.
Diamond CBD-Infused Sugar-Free Sour Bears
Sour bear gummies have been the perfect snack since childhood, and now they're even better at helping you relax. These sugar-free sour bears contain CBD from natural, non-GMO hemp. They're usually $24.99 but you can get them for 48% off the regular price for just $12.99.
High Potency CBD Watermelon Slice Gummies (2,000 Mg)
These high-potency CBD gummies are a great way to enjoy the calming effects of CBD. Get an ample supply of soothing edibles with this jar of gummies, a full 2,000mg worth. These delicious watermelon slice edibles usually cost $129.99 but now they're available for 49% off the regular price for just $65.
CBD Gummies 500mg (Apple Rings)
This is a perfect way to introduce someone to CBD. These sweet and pleasantly tart apple-rings taste great and contain CBD hemp isolate. It's great to leave a jar of these on the coffee table when you have guests over. This 500mg supply of CBD Apple Rings is now 25% off so you can snag them for $29.99.
Prices are subject to change.