Make Big Money Designing Your Own Apps
Master The Art Of Creating Beautiful Apps That Users Love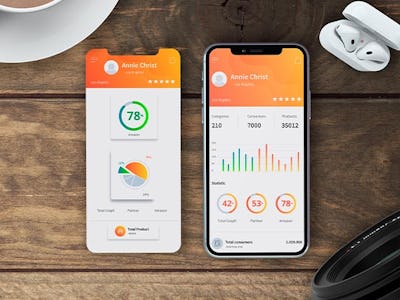 StackCommerce
The Details:
Learn UI/UX using 100 lectures & 5 hours of content
Start a freelancing career with your new marketable skills
Why You Want It:
Everyone's had a great app idea, but they're always missing one crucial element: the design. An app can be a good idea but if the look and feel are off then users will just move on to the next option in the app store. That's why you should take the Mobile Design Master Class. Next time you have a great app idea you can actually put it into action using the knowledge from this course. Master User Interface (UI) and User Experience (UX) and you'll not only be able to create your own gorgeous and functional apps, but you'll also have marketable skills you can use to make money.
The Deal:
The Mobile Design Master Class regularly costs $200, but right now you can get it for a whopping 93% off for only $12.99. For the cost of just a few things from the App Store, you can get the ability to make all the apps of your dreams.