5 Super-Cool Tech Products We're Excited to See Launch on Prime Day
Goodbye pay check, hello tech.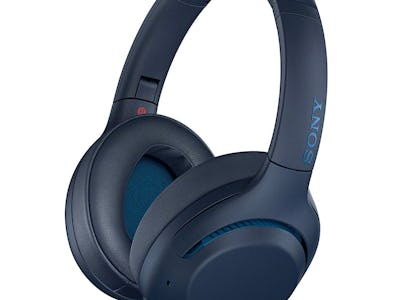 Amazon
We're only a few days away from Amazon's Prime Day and even without all of the sales made available, there's a massive helping of great discounts we know about. One category that's usually a big seller for the day is electronics, and below are 5 tech items we're super excited to see launch during Prime Day.
Ticwatch Pro 4G/LTE
The best smartwatch available is easily the Apple Watch, but it's only available for iOS devices. The Android OS, which has a larger user base, has had to make due with Google's Wear OS. This wouldn't be such a bad thing if it wasn't usually held back by poor hardware, with only a few exceptions — Ticwatch being one of them, which is why we're very excited about the Prime Day Launch of the Ticwatch Pro 4G/LTE
There's more to the Ticwatch Pro 4G/LTE model than additional connectivity. It now offers a full 1GB of RAM instead of the standard 500MB found on many Wear OS device. This should improve the performance substantially. It also features Corning Gorilla glass to protect the screen.
If you're in the market for a Wear OS smartwatch, do yourself a favor and check this one out on Prime Day.
Sony WH-XB900N
Sony has been on a roll with its headphones lately. While it's no stranger to the category, it really made a splash with its high-end 1000x lineup of noise-canceling headphones and is the current king in the category. Still, the latest offering of this lineup, the 1000XM3, will cost you about $350, which is out of reach for many people for a pair of headphones. That's where the new WH-XB900N come in.
While the XB900N brings a large bulk of the features found in the 1000Mx line in a more affordable package. Amazon also has an exclusive blue color of the headphones that are very easy on the eyes.
ViewSonic X10-4K Projector
If you're over trying to keep up with all the display technologies in TVs today between OLED, LCD/LED, QLED, and everything in between, then maybe a projector is what you need. As such, Prime Day is offering a massive discount on ViewSonic's 4K short throw portable projector.
Free yourself from the constraints of the screen with this project that offers just as many connectivity and streaming features as you'd find on a new smart TV. It also features both Amazon Alexa and Google Assistant, so you can control it, along with other smart home items, with your voice.
Helm Earbuds
Looking for a pair of true wireless earbuds, but aren't sold on the Apple Airpods? That's not a problem, as there's dozens of different options you can choose from. If you're looking for something that's both great in style and performance departments, then the HELM True Wireless 5.0 may fit the bill.
The Bluetooth 5.0 earbuds offer up a 6 hour battery life per bud and the charging case will net you and additional 5 full charges, which is impressive. They're also sweatproof, so these can be used while you're on a run or working out at the gym.
Let's also not forget the design of these earbuds. The dark blue buds have a diamond cut, prism like effect going on that's very nice looking while remaining subtle.
TP-Link Mesh WiFi System
Have trouble getting a strong WiFi signal throughout your home? Instead of spending hundreds of dollars on an uber powerful router that you'll probably under utilize, a mesh WiFi system could be what need. The TP-Link Mesh WiFi System provides full-home coverage at a fraction of the cost.
Mesh WiFi Systems come with multiple pieces that are simple to install throughout your house. Like the TP-Link Mesh System, you can simply plug in the mini access points into a wall, which it and the other pieces of the setup will blanket your house with a strong WiFi signal.