The Top 5 Tech Items We're Hoping to See This Prime Day
Keep your hopes up that these tech items get the Prime Day cut.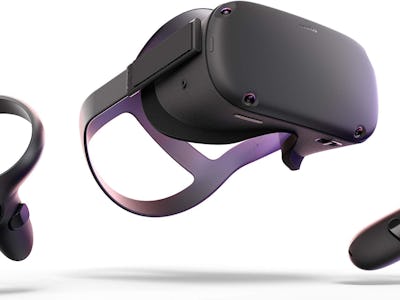 Amazon
While the tech deals will be plentiful this coming Prime Day, we can't help but want more. There's plenty to love with even the small glimpses Amazon has provided us, but we're sure everyone also has a secret wishlist they'd like to make the docket on Prime Day. Here are 5 tech items we're hoping to see this Prime Day.
Apple Watch Series 4
While the Apple Watch Series 3 is already seeing a discount, we'd love to see the latest Apple Watch to receive at least some sort of discount on Prime Day. We'll have to wait and see if it makes the cut.
Apple nailed it with its latest smartwatch. It looks gorgeous, it ships with features the competition doesn't, and Watch OS is just above every other smart watch operating system out there, and this is coming from a primary Android user who has owned multiple Wear OS watches and Samsung's Tizen watches. WatchOS is just the one to beat and it'll likely remain that way for a while.
Sony WH1000XM3 Headphones
Just as the Apple Watch Series 4 is the smartwatch to beat, the Sony 1000XM3 are the noise-canceling headphones to beat. The cans have only seen a couple of discounts, but a majority of the cuts come from refurbished or "renewed" models. Now that the headphones are coming up on their first birthday, we hope that we'll see discounts on them sooner rather than later, and what better day to slash prices than Prime Day?
Galaxy Tab S4
There aren't many good Android tablets available today. Android itself is a bit of an afterthought on this device-type, hindering tablets with more than capable hardware. The one exception would be the Galaxy Tab S4. It's big, beautiful, features a gorgeous OLED, and has enough Samsung-provided features to make you forget that you're using Android. The only issue is that it's still just as expensive as it was when it launched — nearly a year ago.
Needless to say, if anyone is going to buy this tablet will only do it at a steep discount. We hope Amazon sees the benefit in doing so on Prime Day.
Galaxy Buds
We'll just get this out of the way first: The Galaxy Buds don't need a discount. We just want one. For what they bring to the table, they blow the iPods out of the water for $70 less. All that said, it would be an absolute steal if the earbuds dropped in price, dare we say, under $100?
With fantastic battery life and an included wireless charging case, the Galaxy Buds are every bit worth their original price tag, but we wouldn't complain if Prime Day graced these buds.
Oculus Quest
While the Oculus Quest hasn't been out for very long, no one would complain if it saw even a modest discount on Prime Day. The all-in-one VR Headset doesn't require a PC to work, nor do you have to connect long wires to it to use. It's easily one of the best looking and performing pieces of kit on the market today and shaving a buck or twenty off would make it even better.