How to Overcome Your Fear of Public Speaking
Eliminate Your Fears And Boost Your Confidence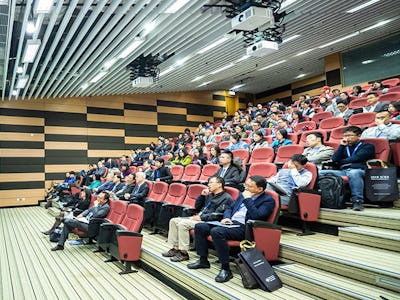 StackCommerce
The Details:
Three confidence-building courses in one bundle
Pay what you want!
Why You Want It:
What do people fear even more than death? Just one thing: public speaking. Yet the few who have mastered public speaking know that it's an invaluable skill which can take you to the top of any industry. This three-course bundle includes a masterclass on public speaking that will give you dozens of techniques designed to eliminate your fears, show confidence, and motivate your audience. Along with courses on body language and networking, you'll have everything you need to talk the talk and walk the walk.
The Deal:
Each of the three courses in the Public Speaking Master Class Bundle costs $199 on their own, but now you can pay what you want for this $597 value and save up to 99%!