Here's Why Obama Gets to Rename Mount McKinley as Denali 
Future such changes should be requested ASAP, or preferably decades ago.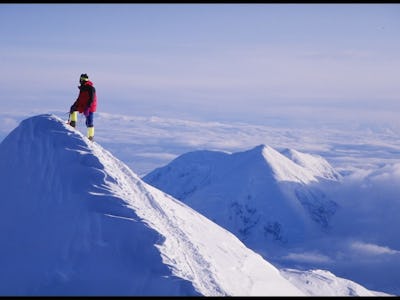 Getty
On Sunday, the Obama Administration announced that Mount McKinley would be renamed as Denali, returning the mountain's official name to its Native Alaskan roots. And while comment boards on some sites are already calling this an overreach of executive power, it's actually just the workings of a fairly dull political mechanism. Don't worry about your hometown being renamed Obama's People's Republic any time soon.
The U.S. Department of Interior's press release announcing the change notes the switch took damn near long enough. Former Alaska Gov. Jay S. Hammond requested in 1975 that the United States Board on Geographic Names go back to Denali, after his state legislature passed a resolution to that effect. Interior Sec. Sally Jewell finally issued an order to change the name citing federal law, writing:
…the Secretary of the Interior may take action in matter "wherein the Board does not act within a reasonable time." The statute also directs the Secretary to "promulgate in the name of the Board…decisions with respect to geographic names and principles of geographic nomenclature and orthography."
Forty years since Hammond's request would seem to be enough of a simmer on this request. So Obama comes in and endorses Jewell's order and the name gets changed in line with the board's rules. Congress established the present version of the board in 1947, not long after World War II, when the benefits of a streamlined national naming authority were evident. But it doesn't provide a mechanism to just go around changing place names on a whim. All the more shame for Pennsylvania's Negro Mountain.
And as long as we're running down history, let's check in on Ohio Sen. Rob Portman's complaint that the mountain was named McKinley to honor the former president after his assassination.
That's actually not true. Disregarding the native name, "McKinley" was actually chosen in 1896, when McKinley was still just the Republican nominee. A prospector exploring the region liked McKinley because he was a supporter of the gold standard, and christened it when he heard McKinley had been chosen as the candidate. The more you know.